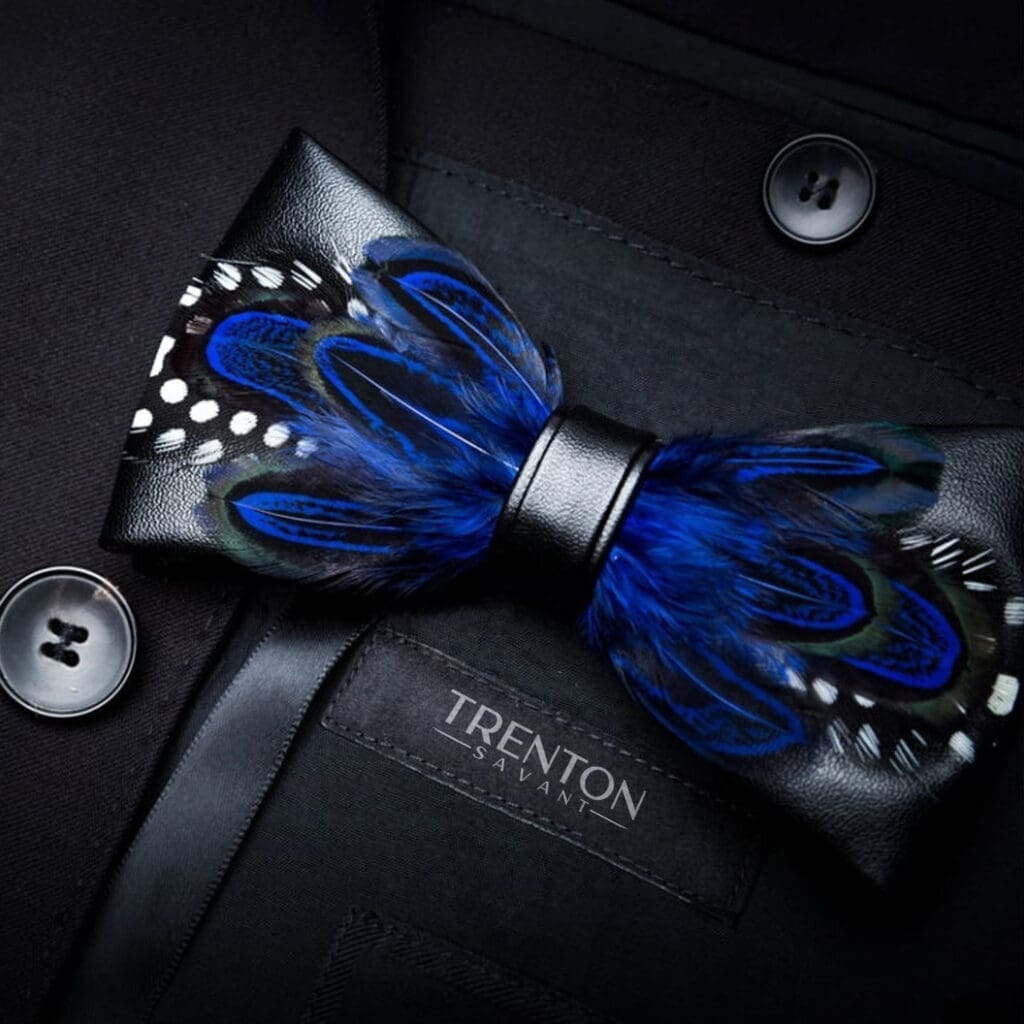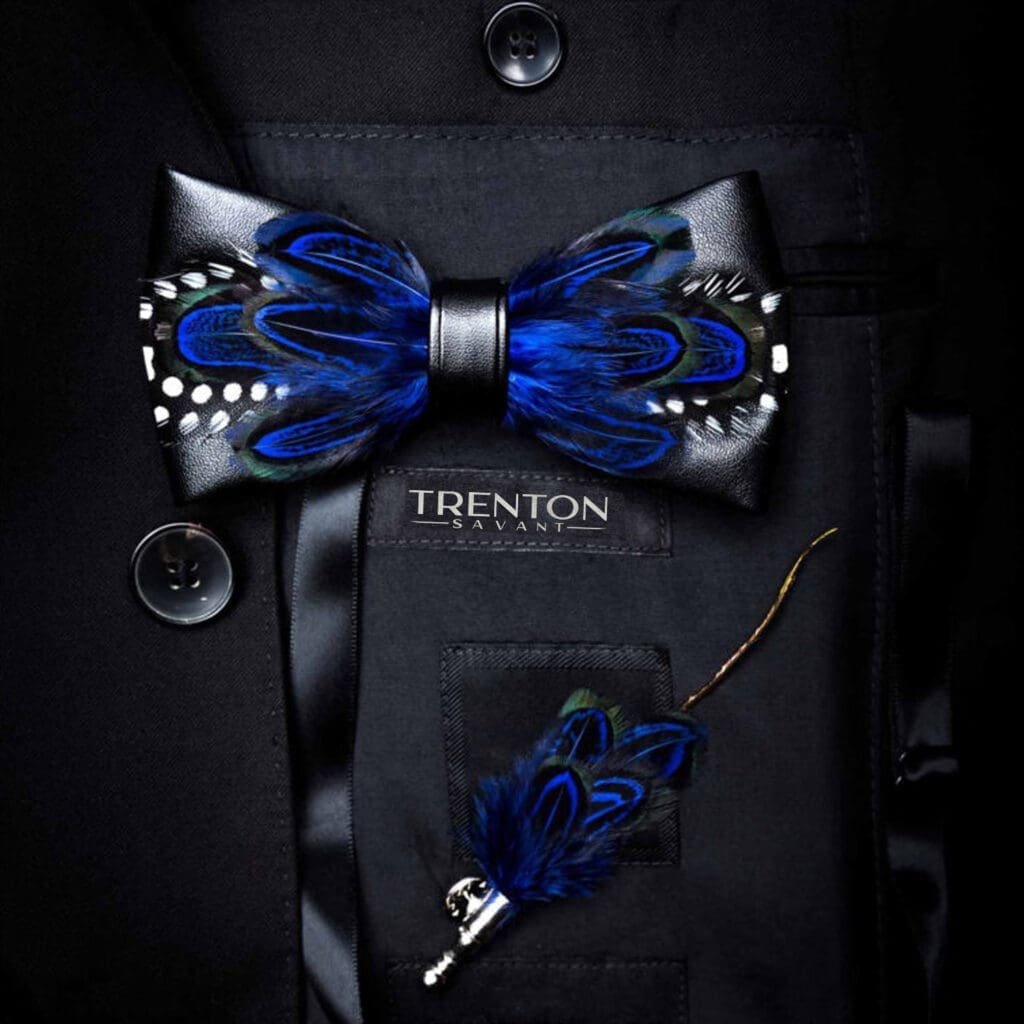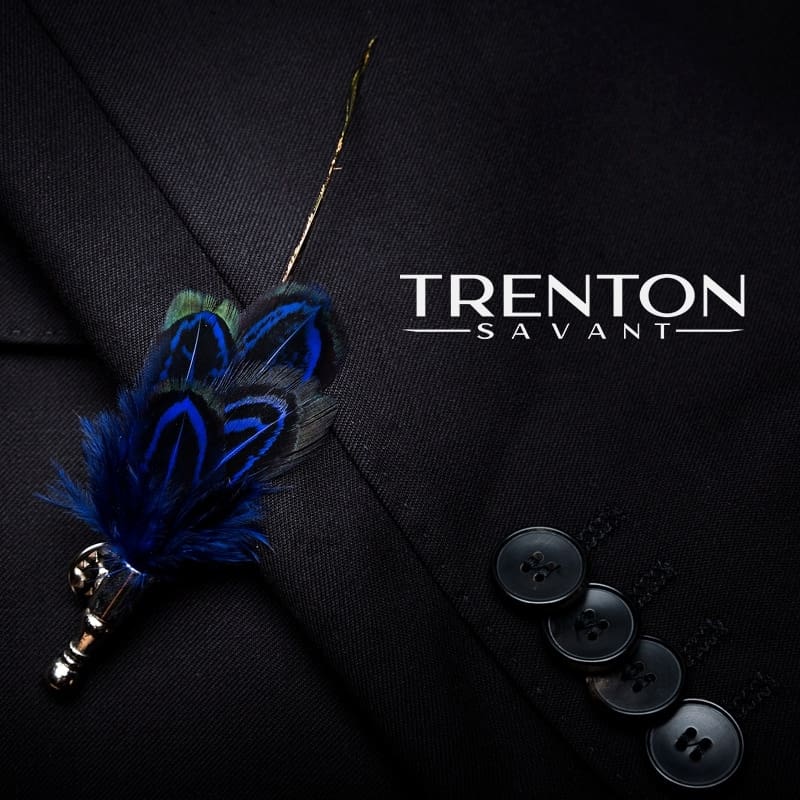 The Ocean Gala: Deep Blue with Green and Polka-Dotted Trim Feather Bow Tie & Pin
Discover the Ocean's Elegance
This Feather Bow Tie reminds me of the first time I saw the ocean.
The deep blue waves, like an eternal dance, called to the soul.
This unique accessory echoes that same allure.
Embrace Uniqueness
The green and polka-dotted trim adds a dash of zest.
It's like that unexpected jazz note in a classic melody or the surprise ingredient in a family recipe that makes everyone smile.
Unleash Manliness
For the gentleman who isn't afraid to show his daring side.
The deep blue tones echo the confidence and strength of the modern man, reminding me of the solid trust I feel when shaking hands with old friends.
Why Choose The Ocean Gala Feather Bow Tie & Pin?
Exceptional Craftsmanship
Much like the custom furniture in my study room,
The Ocean Gala is crafted with meticulous care, mirroring the attention to detail in all aspects of your refined life.
Inviting Sensuality
This Feather Bow Tie & Pin beckons like the ocean's waves, alluring and mesmerizing.
A dash of playfulness and a touch of class combine to evoke a sensual charm.
Timeless Style
The Ocean Gala is as timeless as those memorable nights by the sea under a starlit sky, filled with laughter, stories, and connections that last a lifetime.
A Personal Touch
Each Ocean Gala Feather Bow Tie is as individual as the waves of the sea.
It tells a unique story, much like the cherished memories that each of us holds dear.
In Conclusion – The Ocean Gala Feather Bow Tie & Pin
Make The Ocean Gala Feather Bow Tie & Pin your companion in elegance, strength, and unique style.
It's more than an accessory; it's an experience. A conversation starter, a statement of class, and a gateway to an exclusive world of high fashion.
Dive into the deep blue of The Ocean Gala. Let the waves of style carry you into a world that only a chosen few can appreciate.
The Ocean Gala Feather Bow Tie & Pin awaits the sophisticated gentleman in you. It's your time to shine. It's your time for The Ocean Gala.
Product Details:
Material:
Feathers, Cotton
Color:
Grey Blue
Size:
Skillfully crafted to measure 11.5CM X 6.5CM
Package Includes:
Feather Bow Tie and Matching Lapel Pin