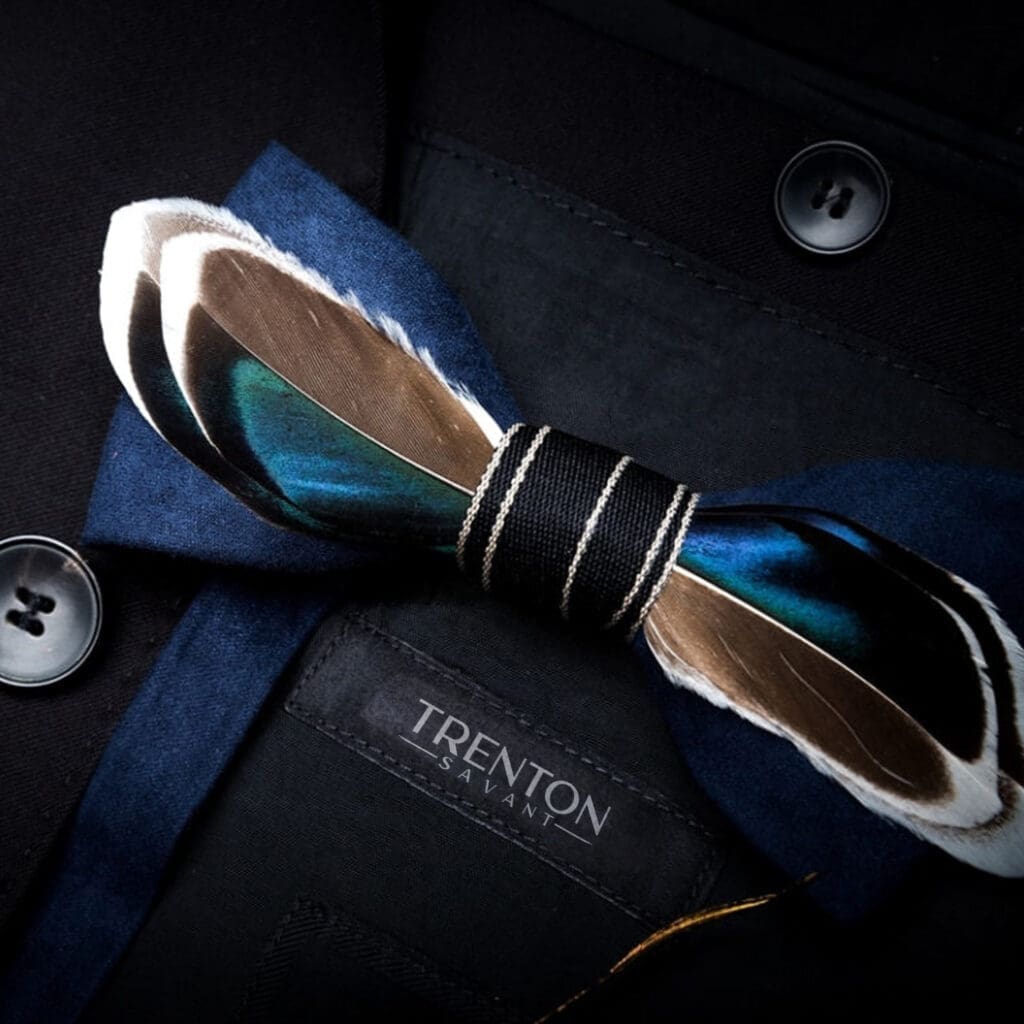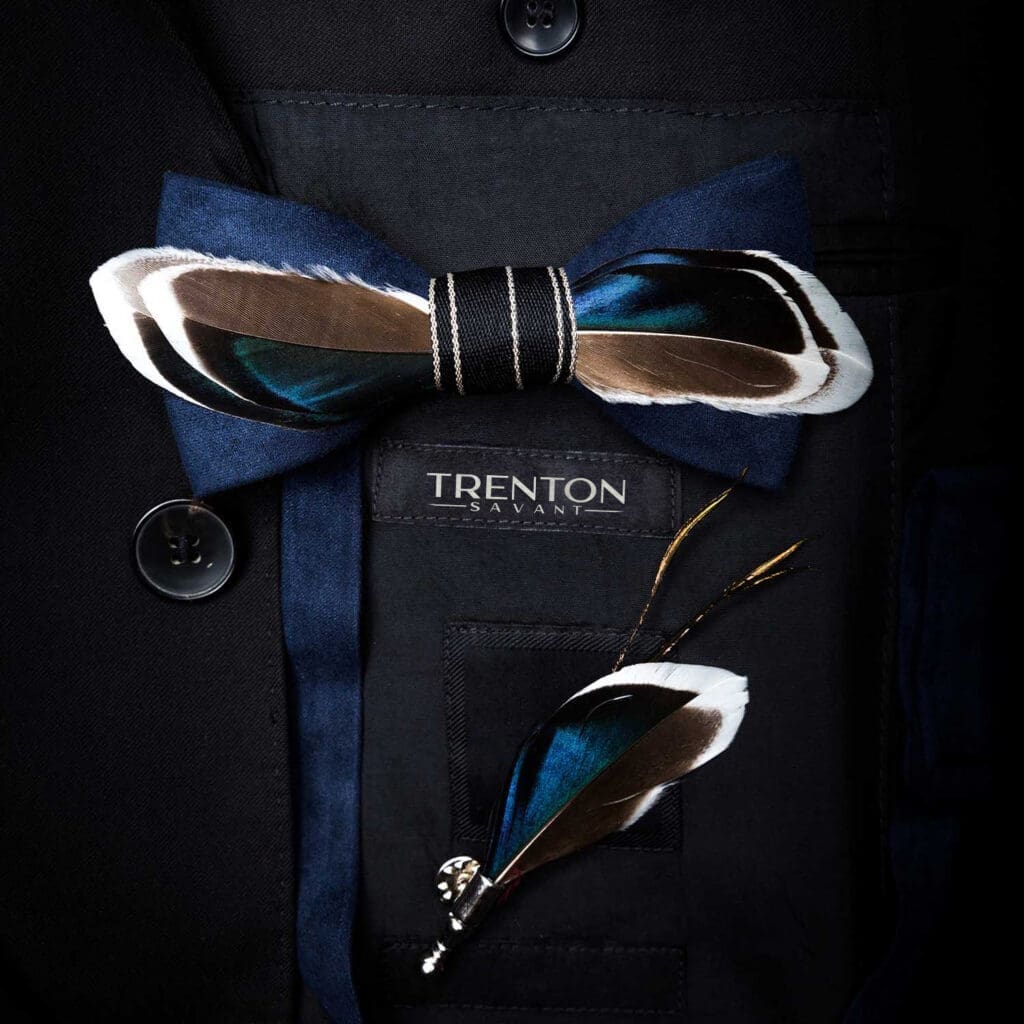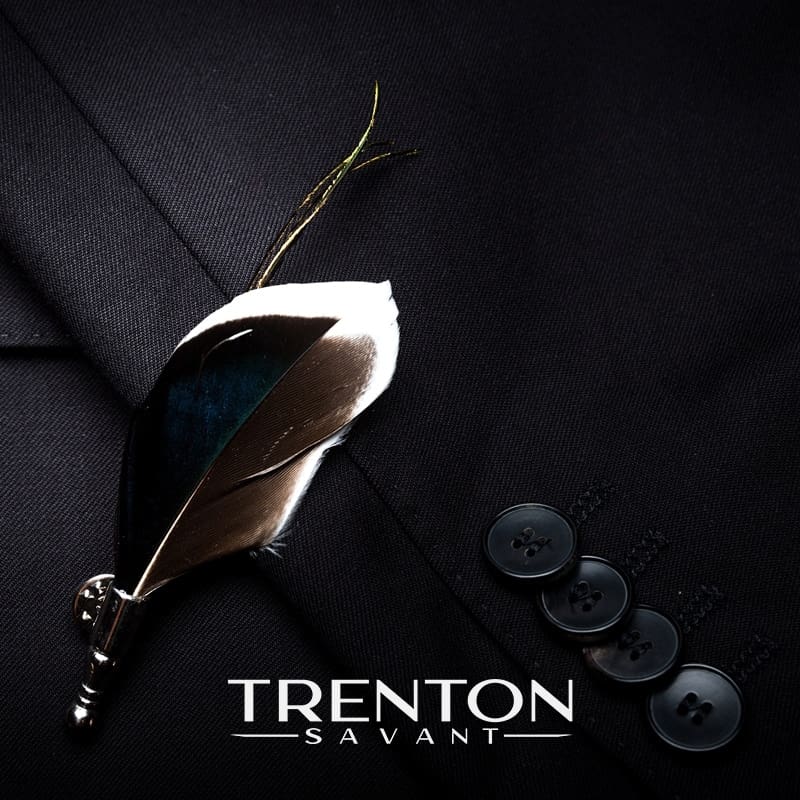 The Coastal Elegance: Blue, White, and Brown Feather Bow Tie & Pin – Earth's Embrace
Waves of Luxury
Just like the joyous feeling of running barefoot on the beach, this blue, white, and brown Feather Bow Tie evokes sensations that resonate with freedom and sensuality.
A Palette of Nature
Every piece is carefully handcrafted, with feathers colored in blue, white, and brown to represent the majestic sea, the pure foam, and the embracing shore. These colors stirred memories of my first beach vacation, an unforgettable experience that now lives on in this piece.
Designed for the Discerning Gentleman
This Feather Bow Tie is not just an accessory but an identity, for the man who embodies confidence, class, and a touch of earthly rawness. It is for those who appreciate the aesthetics of nature fused with the finest craftsmanship.
Why Choose The Coastal Elegance Feather Bow Tie & Pin?
Unmistakable Sophistication
The blend of blue, white, and brown in this Feather Bow Tie reflects a harmony that is both eye-catching and soothing, much like the perfectly tailored suit I once wore to a prestigious gala.
Handcrafted to Perfection
Just like my grandfather's meticulously crafted wooden sailboat, The Coastal Elegance is a work of art. Each feather is perfectly aligned, embodying the spirit of age-old craftsmanship and modern elegance.
Wear Your Confidence
With a Feather Bow Tie like this, you are not just dressing up; you are elevating yourself. It's a symbol of your stature, your unique taste, your unwavering confidence.
The Luxury of Nature
Embrace the colors of earth, sky, and sea. This Feather Bow Tie is not just about wearing a piece of art; it's about connecting with the elemental beauty of our world.
One-of-a-Kind Design
This Feather Bow Tie is a limited edition, crafted with passion and precision. It's an extraordinary accessory that resonates with my own life's unique and stylish moments.
In Conclusion – The Coastal Elegance Feather Bow Tie & Pin
Drape yourself in the luxury of The Coastal Elegance Feather Bow Tie & Pin. Let it be your signature, your connection to earth and sky, your statement of self-assured masculinity.
Indulge in the unparalleled sophistication and timeless appeal of The Coastal Elegance. Wear it with pride, grace, and the confidence of a man who knows his worth. It's more than a feather bow tie; it's a declaration of your unique persona. Stand tall, stand out, wear The Coastal Elegance.
Product Details:
Material:
Feathers, Cotton
Color:
Blue, Brown, Black
Size:
Skillfully crafted to measure 11.5CM X 6.5CM
Package Includes:
Feather Bow Tie and Matching Lapel Pin