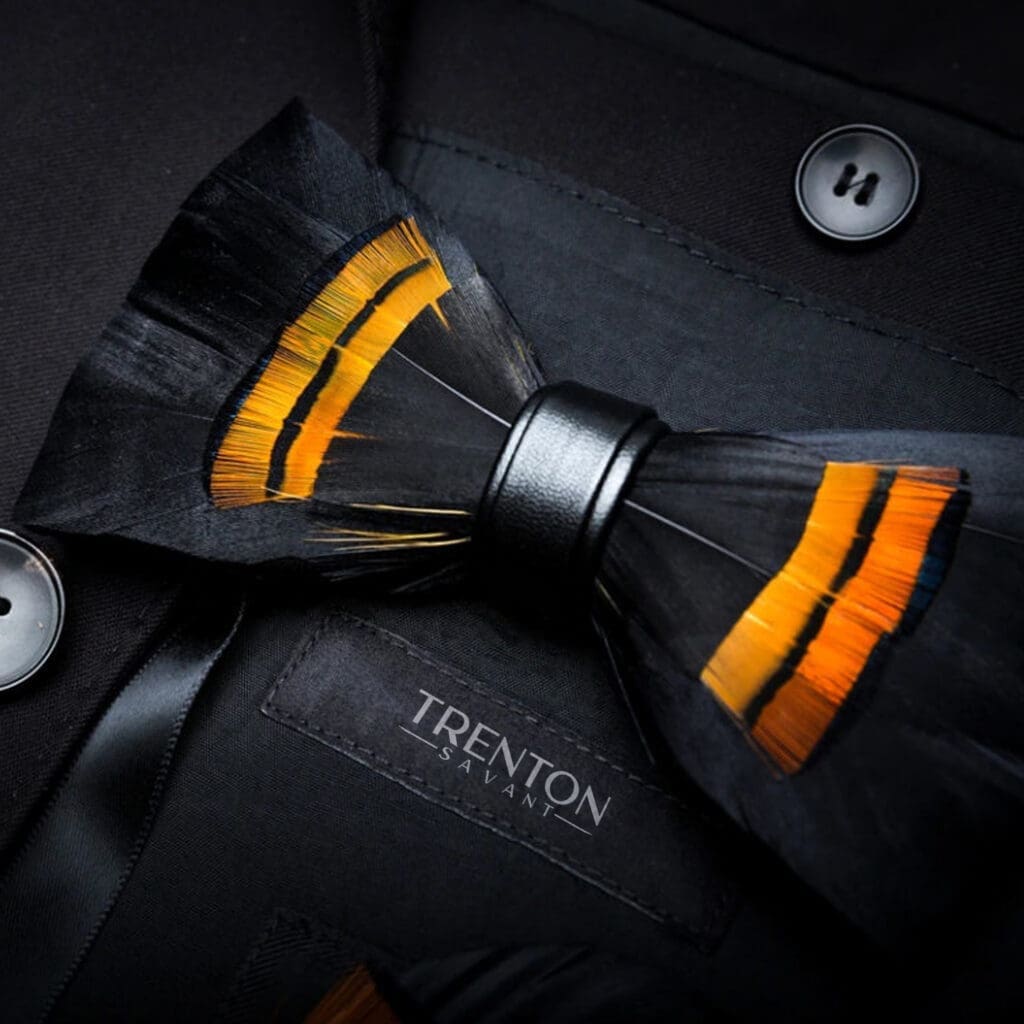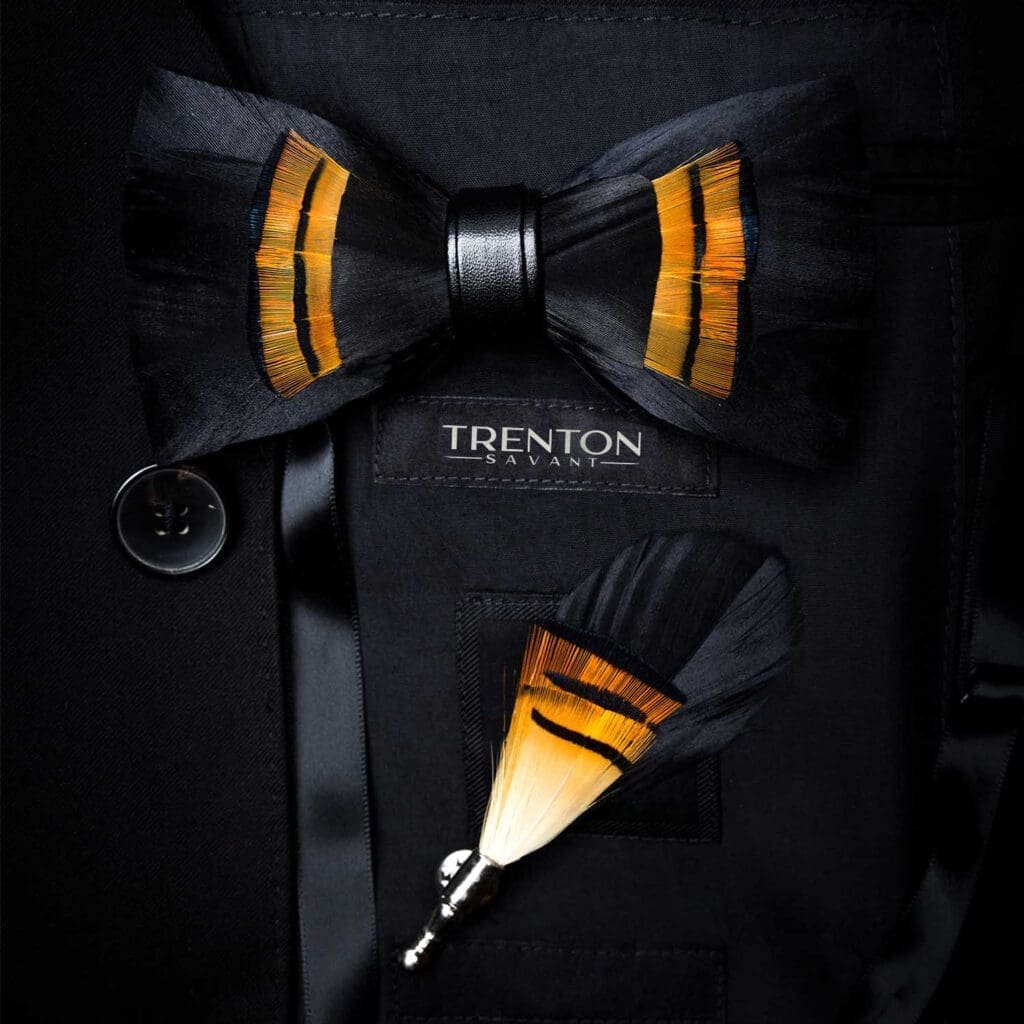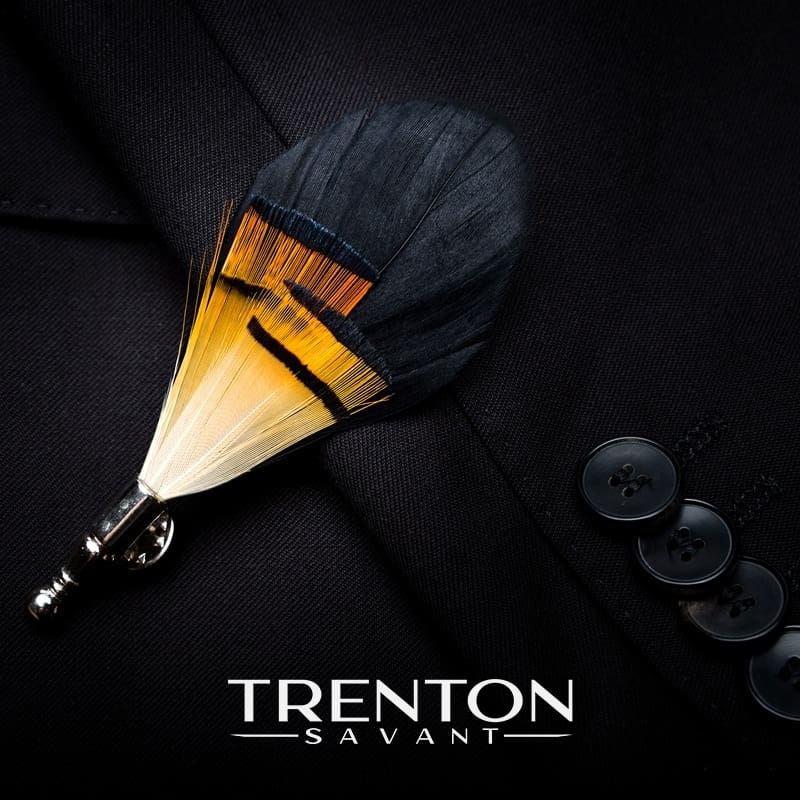 The Nightfall Tango: Black and Orange Striped Feather Bow Tie & Pin – Your Dance of Sophistication
Unforgettable Design
Picture yourself under the shimmering lights, the black and orange stripes of your Feather Bow Tie reflecting the rhythmic dance of flames in a cozy fireplace.
It's a scene from one of my favorite parties, where the conversation was as vibrant as this Bow Tie.
Elegance in Each Feather
Meticulously crafted, each feather of this Bow Tie tells a story.
Much like the black dress I wore to that unforgettable soirée, the elegance of this accessory lies in its striking contrasts.
A Statement of Class
This Feather Bow Tie is a true reflection of a gentleman who knows what he wants and how to get it.
The black and orange stripes blend effortlessly, creating an impression that's as robust as a vintage wine I once had the pleasure to savor.
Your Dance Partner: Why Choose The Nightfall Tango Feather Bow Tie & Pin?
Artisan Craftsmanship
Every detail of The Nightfall Tango is meticulously curated, reminding me of my father's cherished antique watch, a symbol of precision and grace.
Colors of the Night
The interplay of black and orange captures the allure of a night filled with possibilities, just like that magical evening under the stars.
A Legacy of Style
You are not just wearing a Feather Bow Tie; you're embracing a legacy of style and substance.
This bow tie has a life, a personality, and a story – much like the best pieces of art in my collection.
Uniquely Yours
Every gentleman is unique, and so is The Nightfall Tango. This Feather Bow Tie connects with your soul, dances with your spirit, and resonates with your inimitable style.
In Conclusion – The Nightfall Tango Feather Bow Tie & Pin
The Nightfall Tango Feather Bow Tie & Pin isn't just a fashion statement; it's a declaration of individuality and a love for the finer things.
It reflects my personal joyous occasions and can be the sparkling touch to your life's special moments.
Dress in The Nightfall Tango and dance with elegance, grace, and unmatched style.
Whether you are attending an intimate dinner or lighting up the dance floor, let this unique Feather Bow Tie & Pin lead the way.
Embrace the dance of life with The Nightfall Tango. It's more than an accessory; it's a lifestyle.
Product Details:
Material:
Feathers, Cotton
Color:
Black and Orange/p>
Size:
Skillfully crafted to measure 11.5CM X 6.5CM
Package Includes:
Feather Bow Tie and Matching Lapel Pin