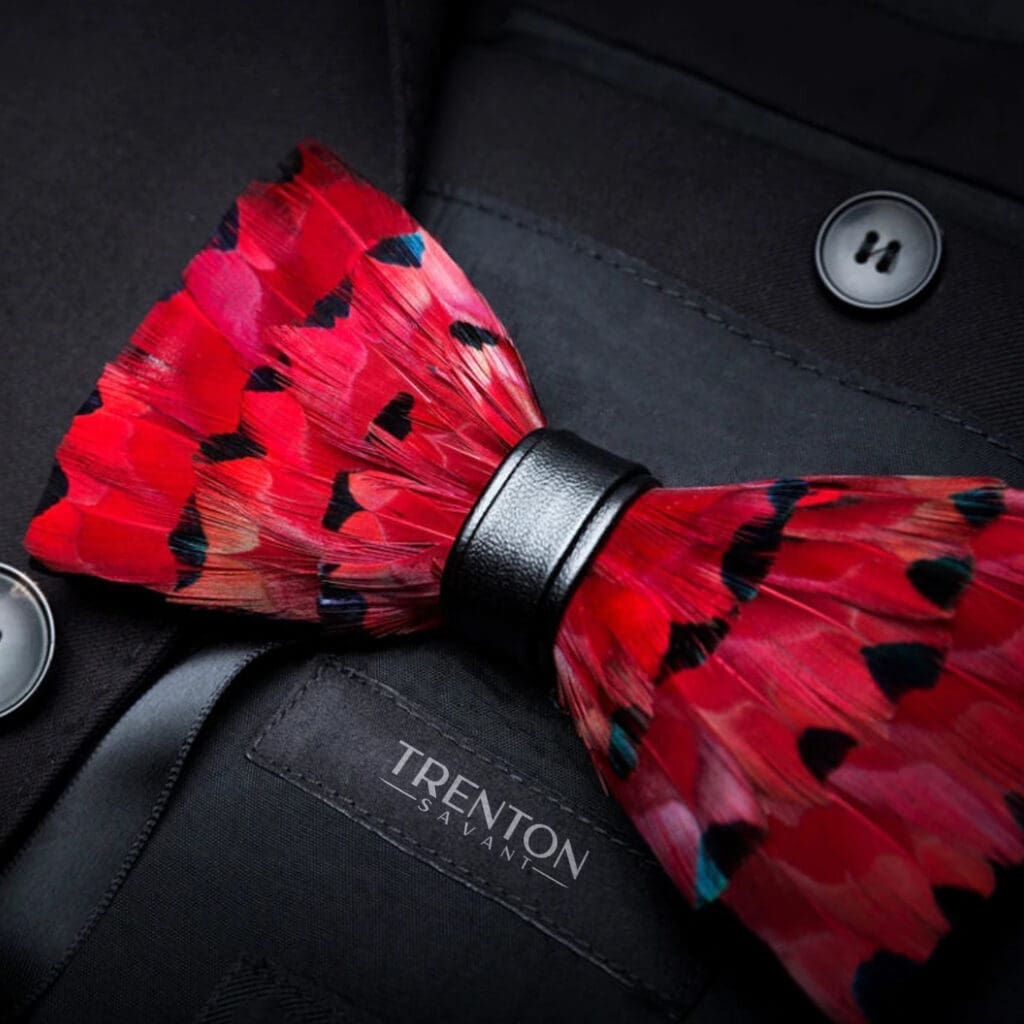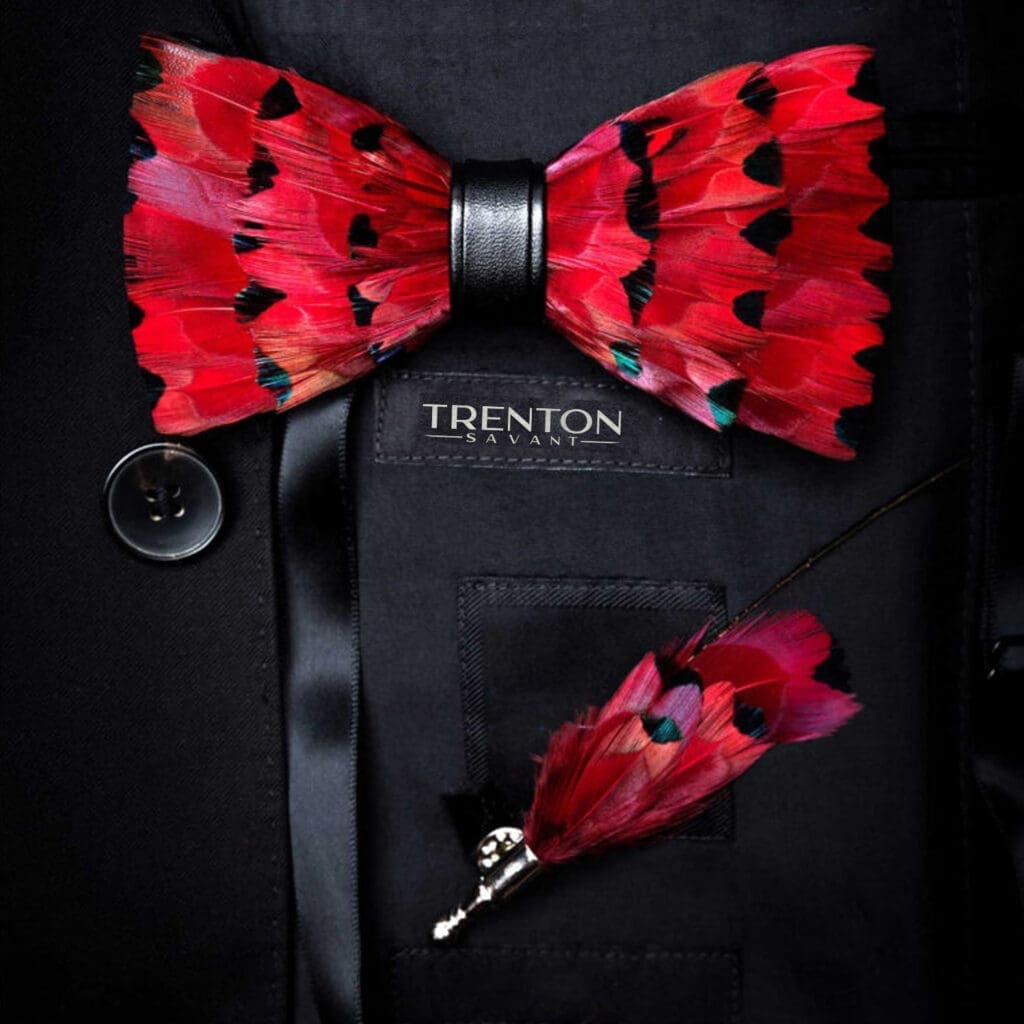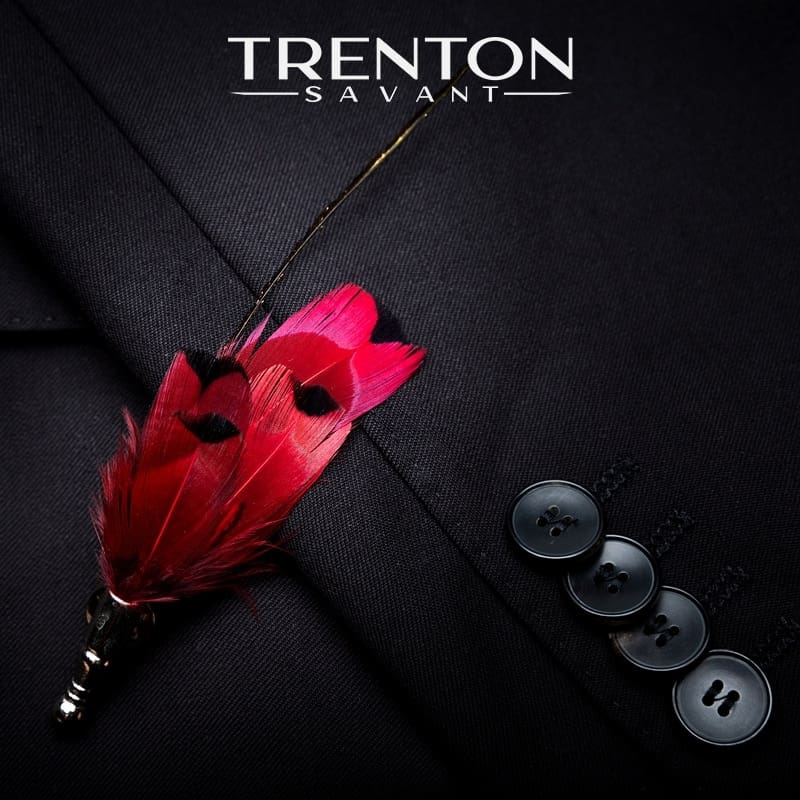 The Crimson Aviator: A Symphony of Style and Grace
A Touch of Vibrance
The Crimson Aviator Feather Bow Tie is like the first rays of sunshine on a dew-kissed morning in my beloved garden.
Its vibrant red hue illuminates with life, passion, and a sense of purpose.
Class Meets Craftsmanship
Just as my favorite tailored suit, this Feather Bow Tie is crafted to perfection.
The Red Finch feathers form a pattern that is pure artistry, reflecting a harmonious balance between nature and design.
An Emblem of Sophistication
It reminds me of the grand evenings spent at the opera, where every note tells a story.
This Feather Bow Tie isn't just an accessory; it's an experience, a memory, a story waiting to unfold.
Why Choose The Crimson Aviator Red Finch Feather Bow Tie & Pin?
Designed for the Exceptional
As unique as my dear friend's hand-painted porcelain collection, each Crimson Aviator is crafted with utmost care, ensuring you wear something truly one-of-a-kind.
Unparalleled Elegance
The Feather Bow Tie speaks to a refined taste. Like the taste of an aged wine, it's rich, full-bodied, and leaves an impression long after.
A Signature of Success
This is the Feather Bow Tie that tells the world you've arrived.
It's your grand entry into a room filled with brilliance, much like the time I first set foot in the halls of an Ivy League institution.
A Gentleman's Choice
The Crimson Aviator is made for the man who understands the subtleties of style.
It's like a secret handshake, an emblem that unites the few who dare to be different.
A Celebration of Masculinity
In its form and fabric, the Crimson Aviator captures the essence of manliness.
It's as strong and enduring as the relationship I share with my father.
In Conclusion – The Crimson Aviator Feather Bow Tie & Pin
Embrace a world where art meets style, where tradition meets innovation, and where you are the connoisseur of your destiny.
Wear The Crimson Aviator Red Finch Feather Bow Tie & Pin, and let the world see you for the masterpiece you are.
It's not just a Feather Bow Tie; it's the key to a world where elegance is not just admired but lived.
Product Details:
Material:
Feathers, Cotton
Color:
Red and Black
Size:
Skillfully crafted to measure 11.5CM X 6.5CM
Package Includes:
Feather Bow Tie and Matching Lapel Pin