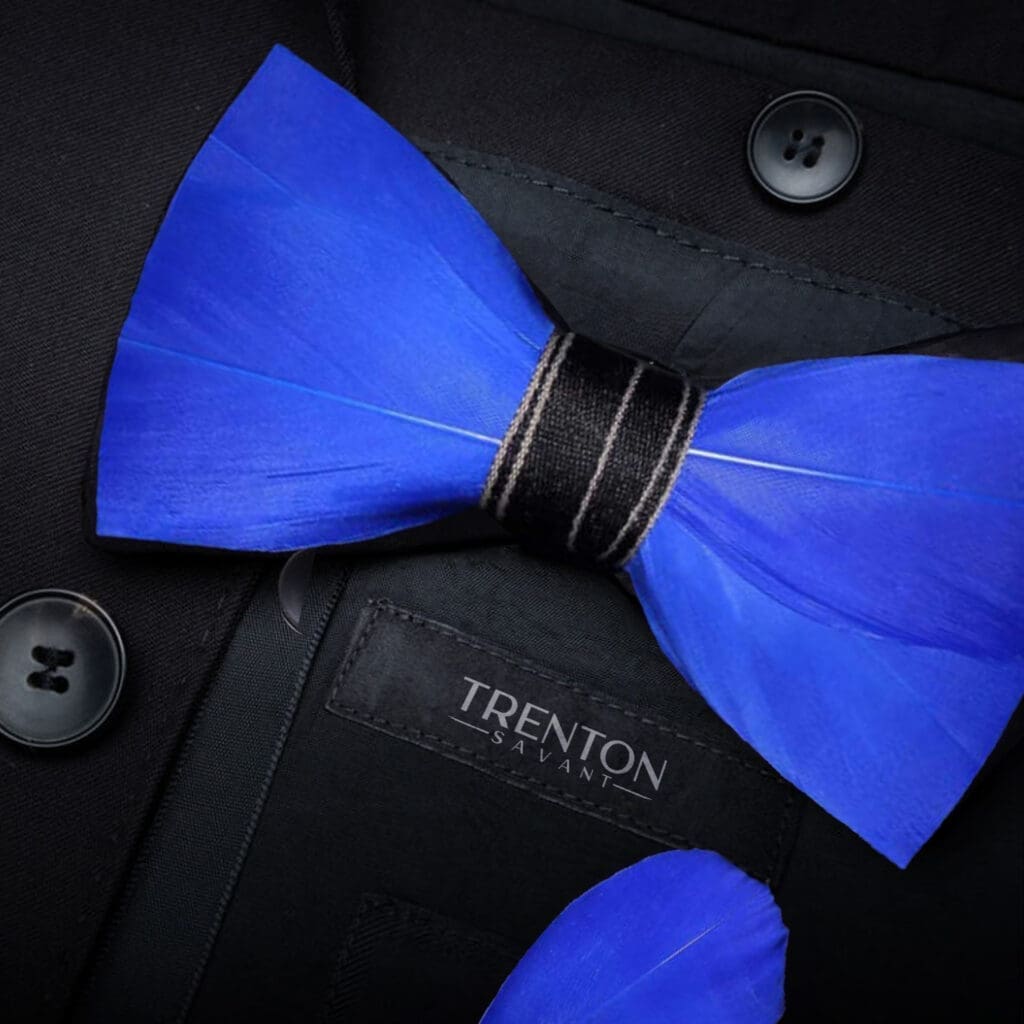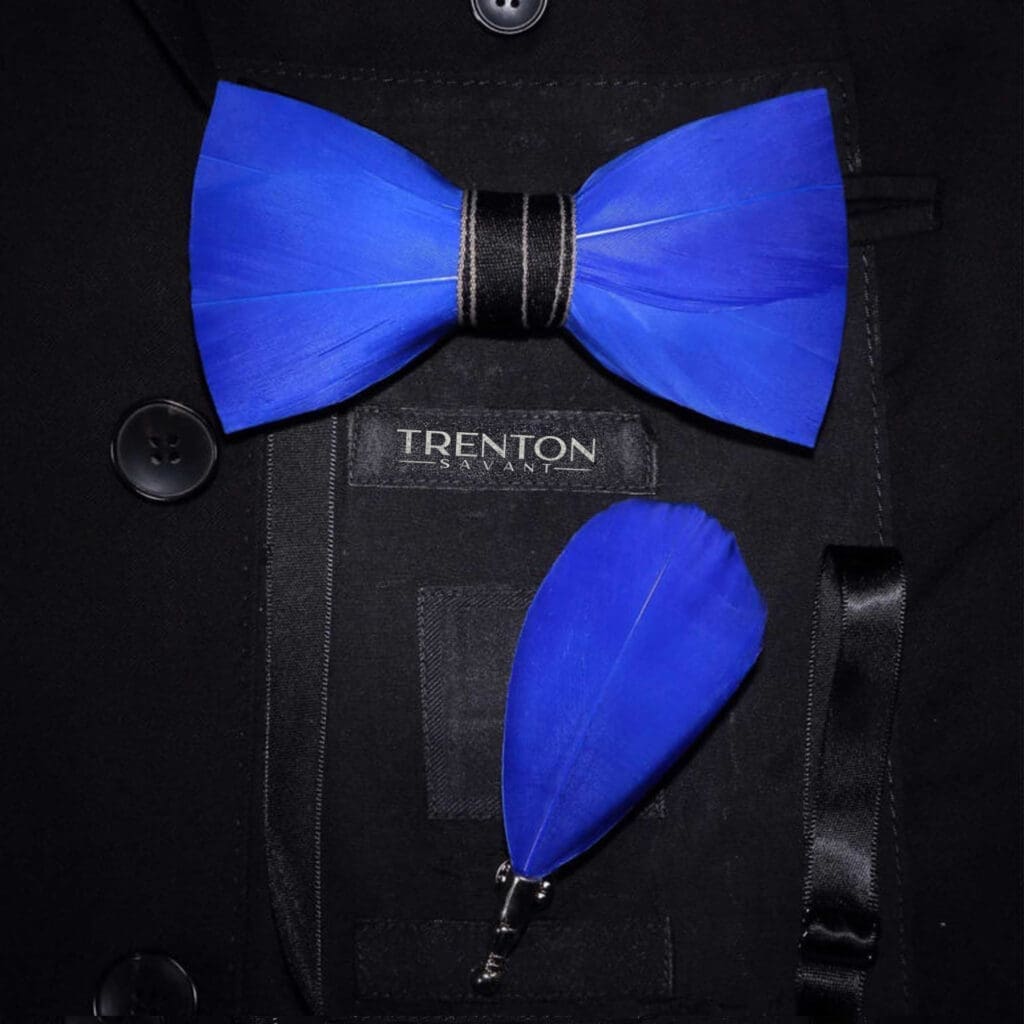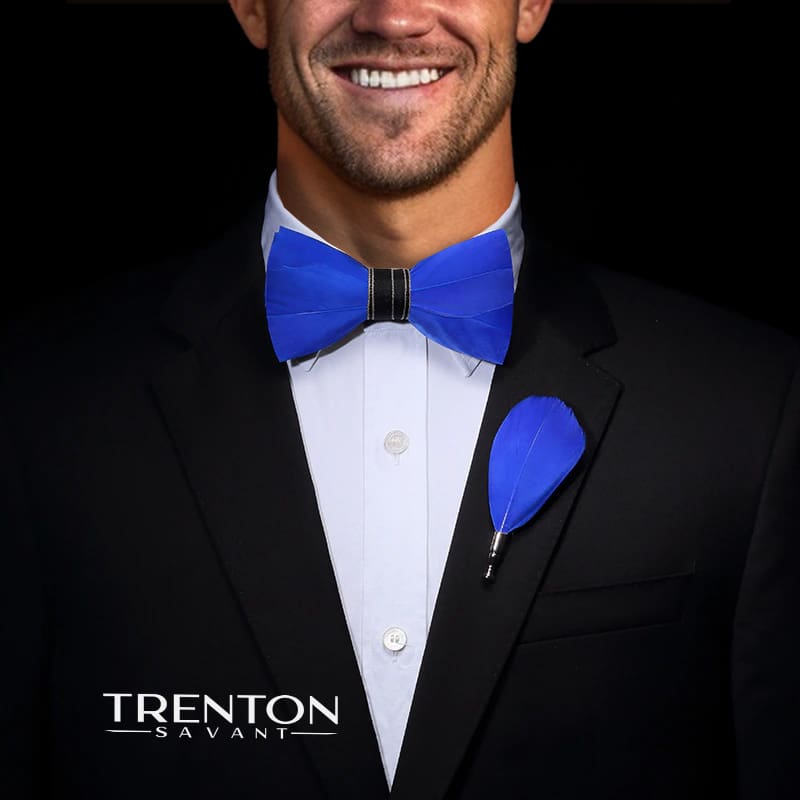 Introducing The Azure Allure – A Symphony of Blue Tranquility
Why Blue? The Essence of Calm Confidence
I remember once attending a soiree wearing an elegant blue scarf that drew compliments and sparked conversations.
Just like that scarf, the Azure Allure Feather Bow Tie has the power to bring out the calm confidence and unique sex appeal in you.
Blue isn't just a color; it's a symbol of tranquility, depth, and wisdom.
A solid blue Feather Bow Tie isn't merely an accessory; it's a personal statement, an embodiment of your sophisticated taste, and your connection to serenity.
Exclusivity in Craftsmanship
The Azure Allure Feather Bow Tie, crafted with the finest blue feathers, adds a touch of exquisite luxury to your ensemble.
The harmonious blend of different shades of blue creates a texture that's rich yet subtle, sophisticated yet approachable.
A Touch of Luxury, A Nod to Elegance
Are you looking for an accessory that effortlessly blends with your style while adding a touch of uniqueness?
Look no further than the Azure Allure Feather Bow Tie. Its solid blue color palette creates an aura of elegance and class that's hard to replicate.
When Style Meets Substance – The Azure Allure Experience
Unapologetically Manly, Uniquely Sexy
There's something magical about the color blue and how it resonates with the masculine energy.
Just like the ocean's timeless appeal, the Azure Allure Feather Bow Tie brings forth a feeling of depth, allure, and charisma.
A Personal Connection – Your Feather Bow Tie Story
Wearing the Azure Allure Feather Bow Tie, you'll feel a connection, not just to the product but to a feeling of belonging to a world of elegance and unique sex appeal.
Just like a favorite pair of cufflinks passed down through generations, the Azure Allure is a piece to be cherished.
Concluding Thoughts – The Azure Allure Feather Bow Tie & Pin
For the man who knows his worth, who believes in elegance and individuality, the Azure Allure Feather Bow Tie offers an accessory that's more than just an adornment.
It's a symbol of who you are, a reflection of your belief in good taste, and a celebration of your unapologetic sex appeal.
Don't just wear an accessory; wear a feeling, wear a belief, wear the Azure Allure Feather Bow Tie, and let your confidence, taste, and allure shine through.
It's not just a feather bow tie; it's a lifestyle, an embodiment of your unique story, and your gateway to serene luxury.
Product Details:
Material:
Feathers, Cotton
Color:
Gold and White
Size:
Skillfully crafted to measure 11.5CM X 6.5CM
Package Includes:
Feather Bow Tie and Matching Lapel Pin