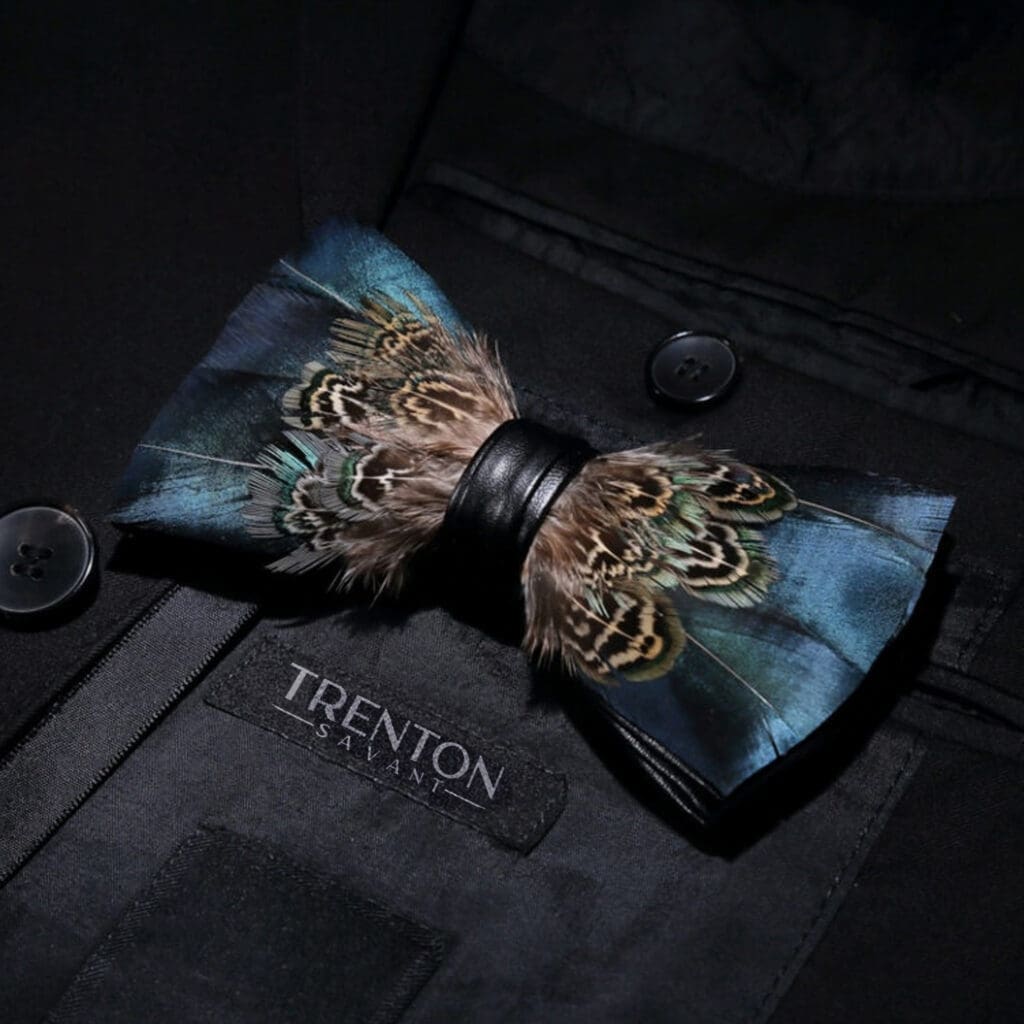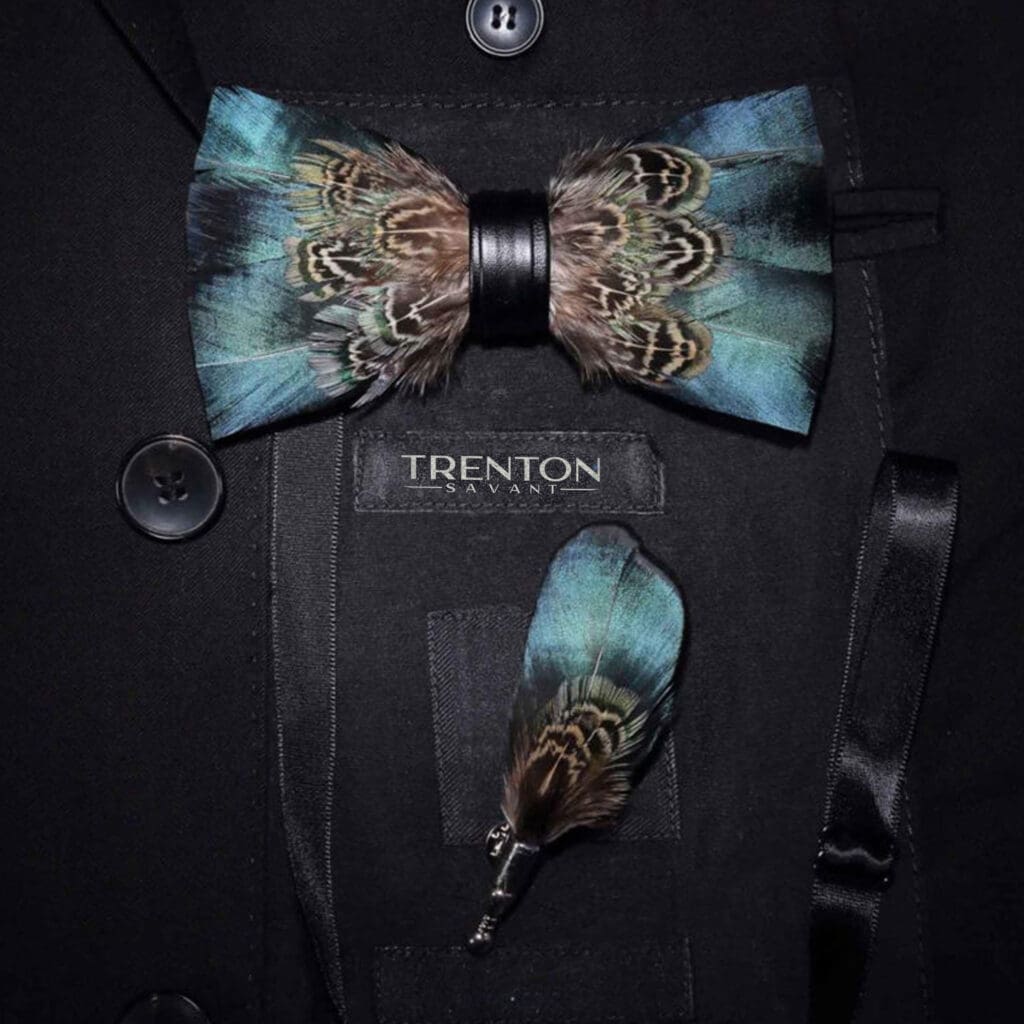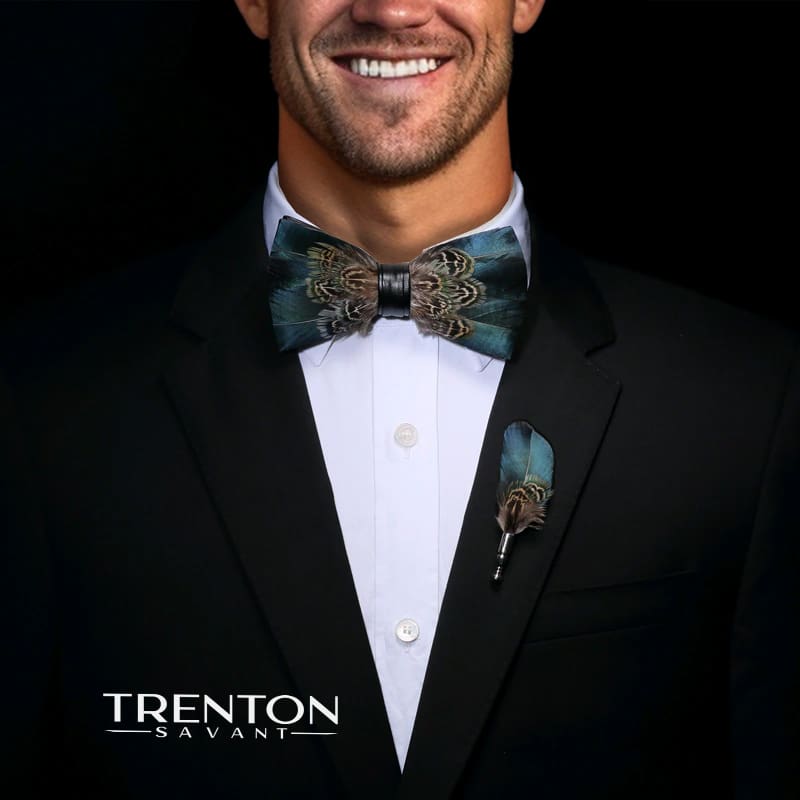 Embrace Classic Charm with the Verdant Vintage Feather Bow Tie & Pin
Express Your Refined Taste
The Verdant Vintage Feather Bow Tie & Pin Set is a celebration of the classic gentleman.
The earth-toned green and brown feathers tell a tale of deep-rooted elegance, creating a stunning spectacle of manly charm and sophistication.
A Vintage Piece for the Modern Man
Just as a classic car commands respect and admiration, so too does the Verdant Vintage Feather Bow Tie & Pin.
It's for the discerning man who respects tradition yet isn't afraid to inject his personality into his style.
Trenton Savant captures this duality perfectly in this timeless accessory.
A Personal Statement
This Bow Tie & Pin set is not merely an accessory, but a personal statement.
It speaks volumes about your unique style, your penchant for sophistication, and your firm footing in the world of fashion.
Vintage Meets Vibrant with Verdant Vintage
Set the Standard
Imagine stepping into a room adorned with the Verdant Vintage Feather Bow Tie & Pin.
Your entrance is a non-verbal statement: Here stands a man who knows who he is, who respects the timeless elements of style but isn't afraid to add a dash of his own vibrant personality.
Commitment to Craftsmanship
Every Verdant Vintage Feather Bow Tie & Pin is a testament to Trenton Savant's commitment to quality, craftsmanship, and style.
From the selection of the feathers to the meticulous assembly, no detail is overlooked in our quest to create the perfect piece for our customers.
With Trenton Savant, you're not just purchasing a product – you're investing in an experience.
Every piece we create, including the Verdant Vintage Feather Bow Tie & Pin, is a testament to our dedication to our customers' unique style journeys.
This set isn't just an accessory, it's a stepping stone on your path to sartorial excellence.
So, are you ready to stride confidently into the world, making a powerful statement with every step?
Embrace the timeless appeal of the Verdant Vintage Feather Bow Tie & Pin, and join the ranks of men who choose to make their mark with Trenton Savant.
Product Details:
Material:
Feathers, Cotton
Color:
Blue Green, Brown & Black
Size:
Skillfully crafted to measure 11.5CM X 6.5CM
Package Includes:
Feather Bow Tie and Matching Lapel Pin