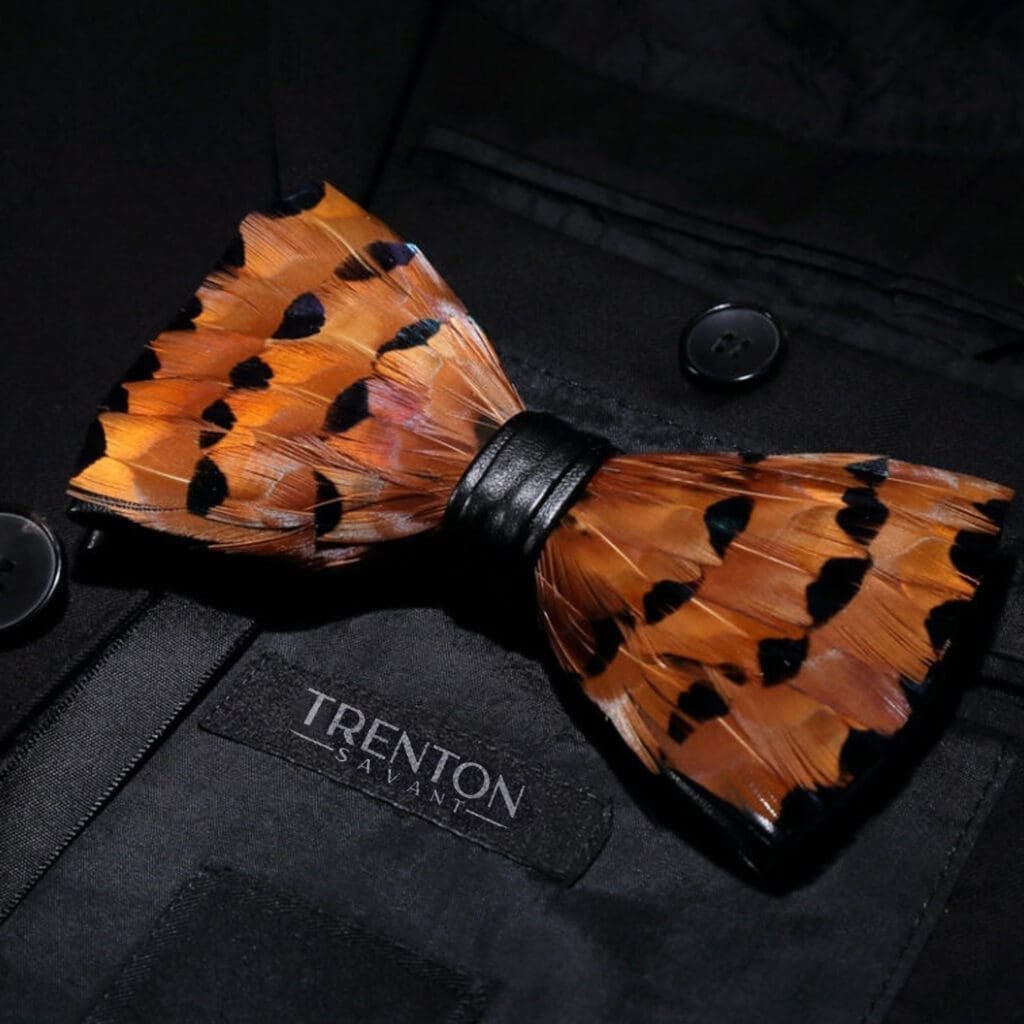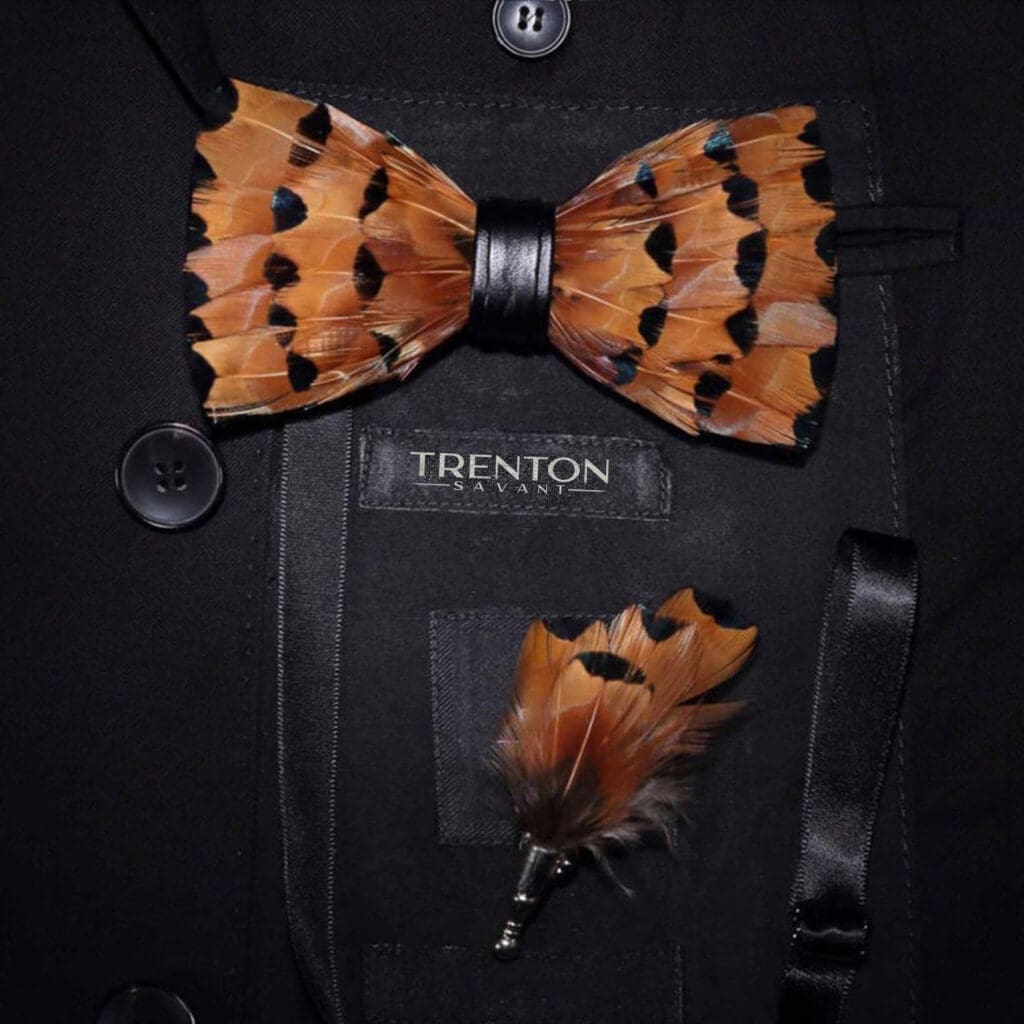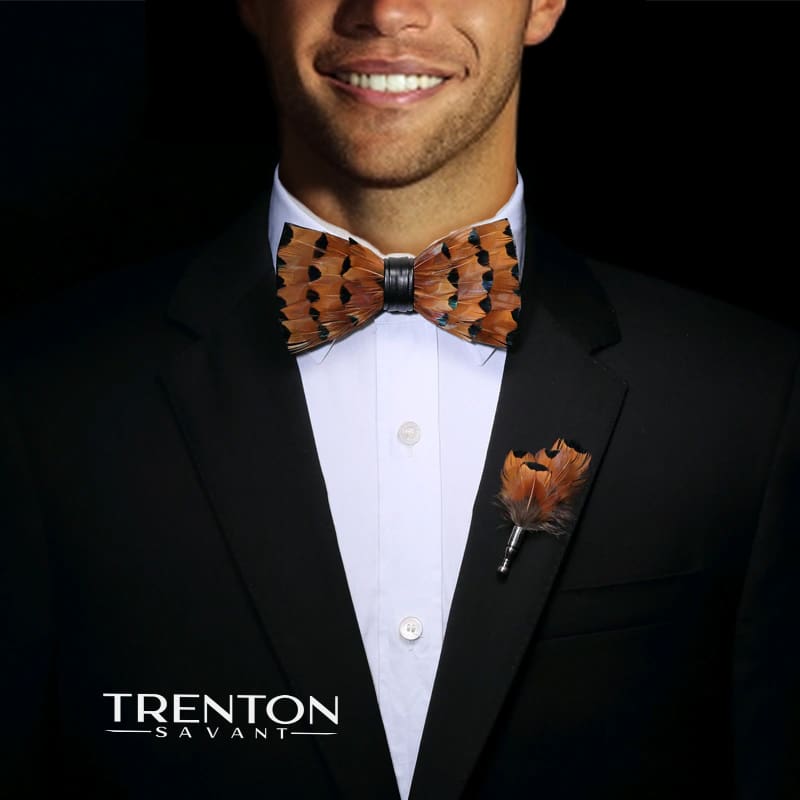 Whispering Woods Brown & Black Tipped Feather Bow Tie & Pin
Picture an autumn forest; the whispers of the wind rustling through the trees, the warm earth tones, the feeling of tranquility.
This is the inspiration for the "Whispering Woods" Brown & Black Tipped Feather Bow Tie & Pin set.
Our "Whispering Woods" accessory set is a celebration of nature's beauty, brought to life through the elegant interplay of brown and black feathers.
The rich brown feathers overlap, mimicking the forest floor's pattern in autumn.
These feathers, each tipped with black, add a touch of mystery and depth to the piece.
Every detail of the "Whispering Woods" set is carefully considered.
The warm, earthy tones of the feathers are designed to complement a wide range of outfits.
Whether you're stepping out in a classic black suit or a stylish tweed ensemble, this bow tie and pin set adds a unique, eye-catching element to your outfit.
The matching lapel pin mirrors the design of the bow tie, providing a coordinated look.
When worn together, they create a visually harmonious style that is certain to captivate and impress.
Each feather, each detail, tells a story – a story of style, sophistication, and a love for the natural world.
<b>Product Details:</b>
Material:
Feathers, Cotton
Color:
Rich Brown, Subtle Black Tips
Size:
Skillfully crafted to measure 11.5CM X 6.5CM
Package Includes:
Whispering Woods Feather Bow Tie and Matching Lapel Pin
With the "Whispering Woods" Feather Bow Tie & Pin set, you're not just accessorizing; you're making a statement.
A statement that celebrates the beauty of nature, the allure of sophistication, and the power of unique style.
So step out, embrace the whispering woods, and let your style tell your story.