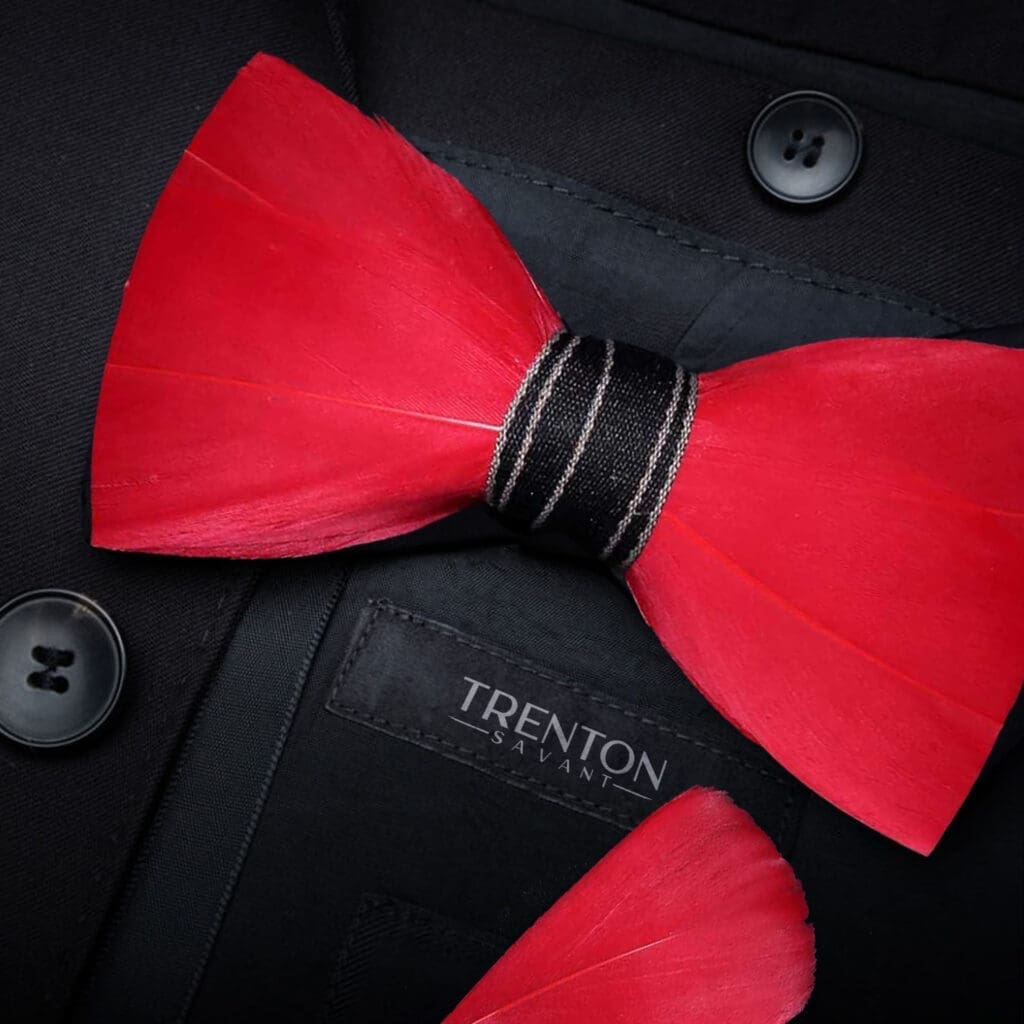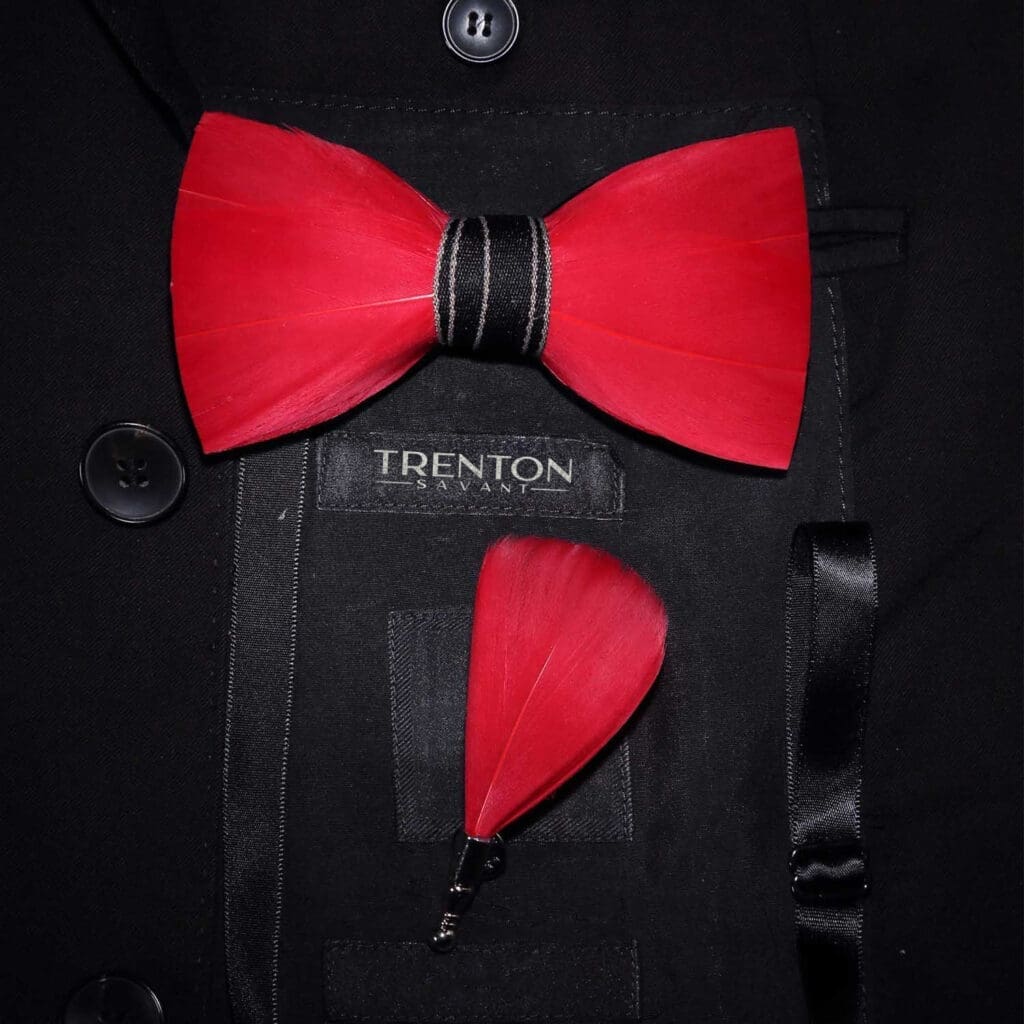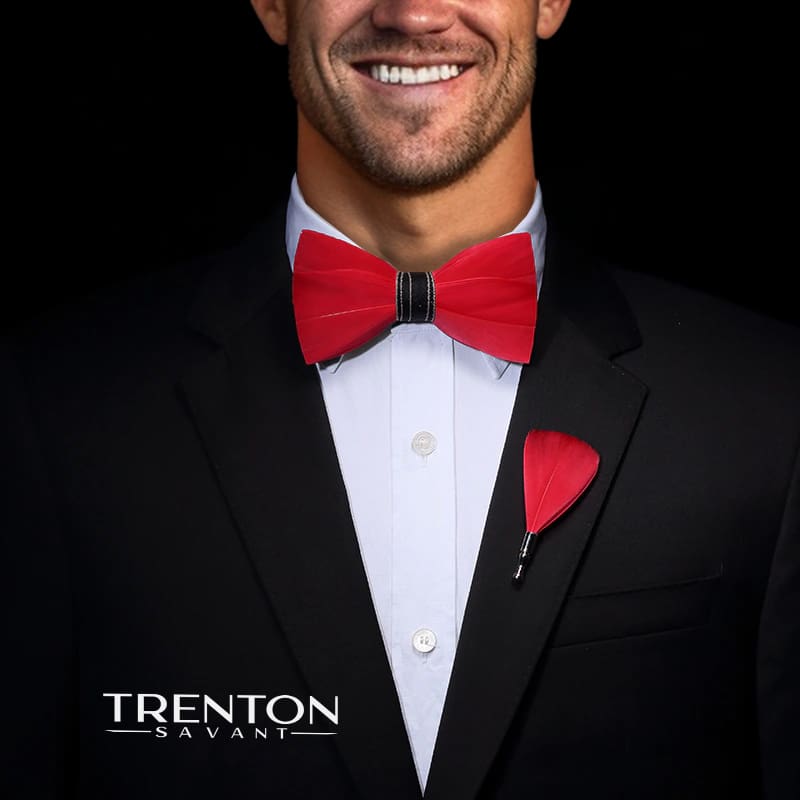 The Crimson Charisma Red Feather Bowtie and Pin Ensemble
Let's delve into the essence of the Crimson Charisma, a feather bow tie that does more than adorn your outfit—it symbolizes your fiery passion, impeccable taste, and undeniable allure.
Exquisite Artistry for the Discerning Gentleman
The Crimson Charisma Feather Bow Tie is crafted meticulously with an array of vibrant, high-quality red feathers, epitomizing the peak of luxury accessory craftsmanship.
Embody Passion with The Crimson Charisma
Immerse in the warmth and depth of the solid red hue that pulsates with intensity and passion. The Crimson Charisma is more than a feather bow tie—it's a mesmerizing beacon of desire.
The Crimson Charisma – Unleashing Your Fiery Spirit
Red, the color of passion, love, and courage. The Crimson Charisma feather bow tie channels the energy of these powerful emotions, allowing you to articulate your individuality and spirit in an audaciously sophisticated manner.
Red – The Color of Desire
The Crimson Charisma Feather Bow Tie isn't just an accessory—it's an invitation to embrace and express your inner desires. Enveloped in the striking hue of red, it signifies a profound affinity for passion, power, and luxury.
Unleash Your Charismatic Self
The Crimson Charisma is a nod to your unapologetic self-confidence, an affirmation of your daring spirit. As you embrace its fiery red elegance, you tap into an aura of charm and appeal that's impossible to ignore.
Leave a Lasting Impression
The Crimson Charisma Feather Bow Tie does more than enhance your attire—it defines your presence. Each time you wear it, you tell a story of unquenchable passion, exceptional taste, and a strong belief in your personal style.
Experience the vibrancy of The Crimson Charisma Feather Bow Tie and allow your daring spirit to shine. Embrace the fiery passion it embodies, express your unique narrative, and let your distinctive style be known. The Crimson Charisma isn't just an accessory—it's a statement of unquenchable passion and undeniable allure. It's more than a feather bow tie—it's an experience of timeless luxury and unmatched elegance.
Product Details:
Material:
Feathers, Cotton
Color:
Gold and White
Size:
Skillfully crafted to measure 11.5CM X 6.5CM
Package Includes:
Feather Bow Tie and Matching Lapel Pin