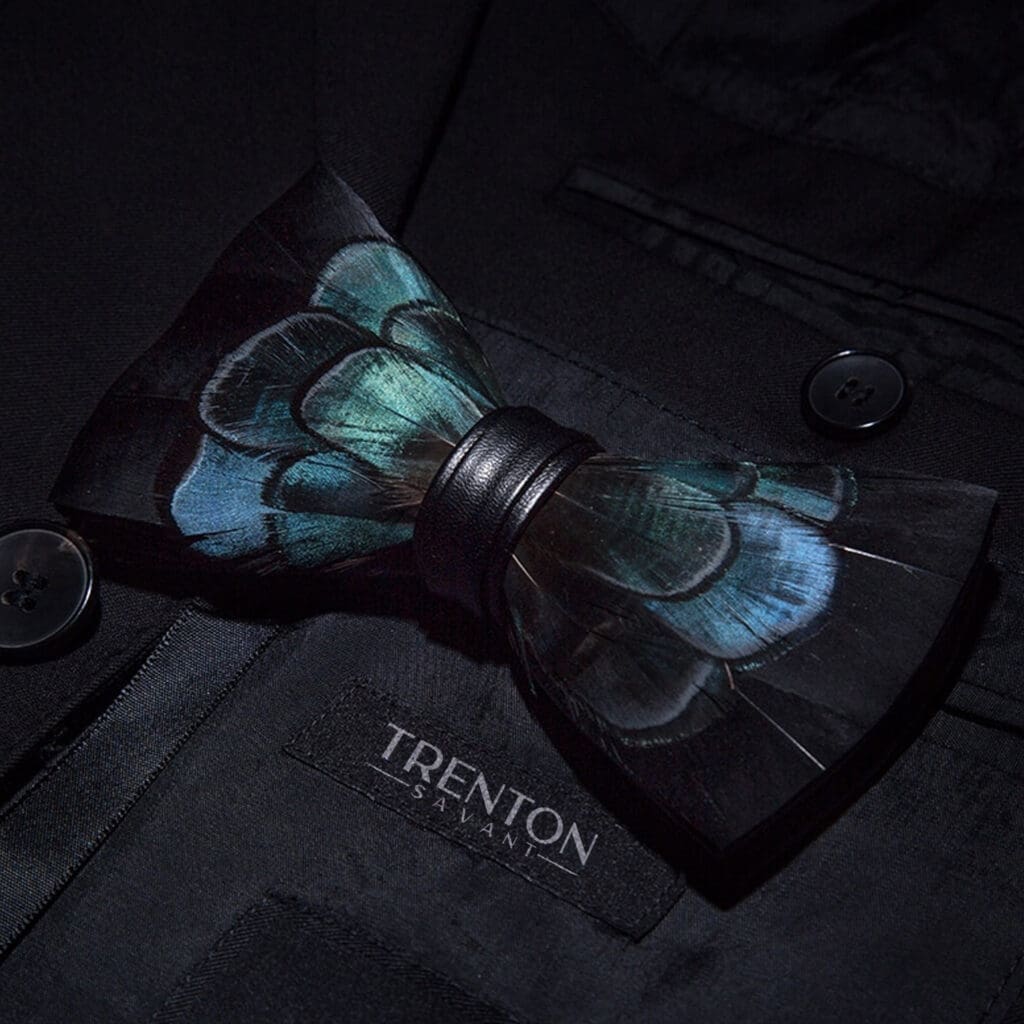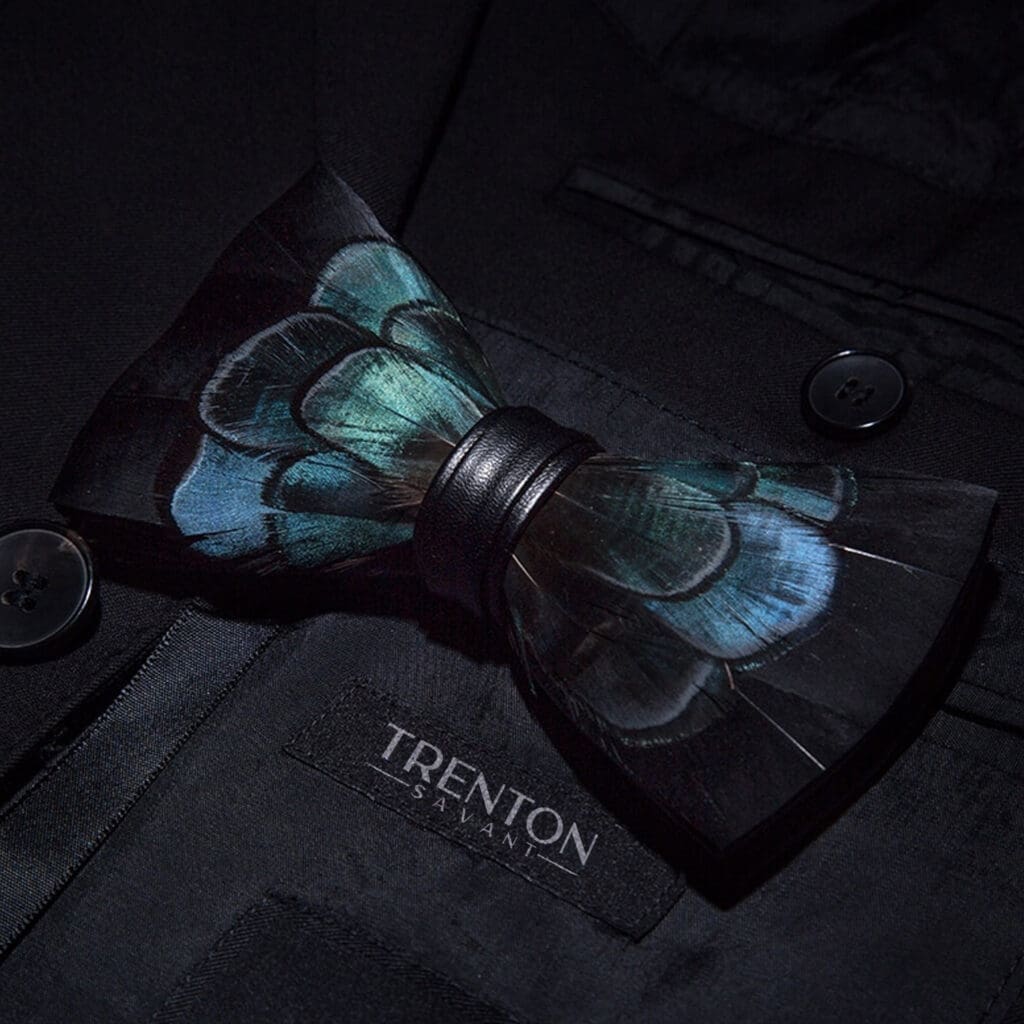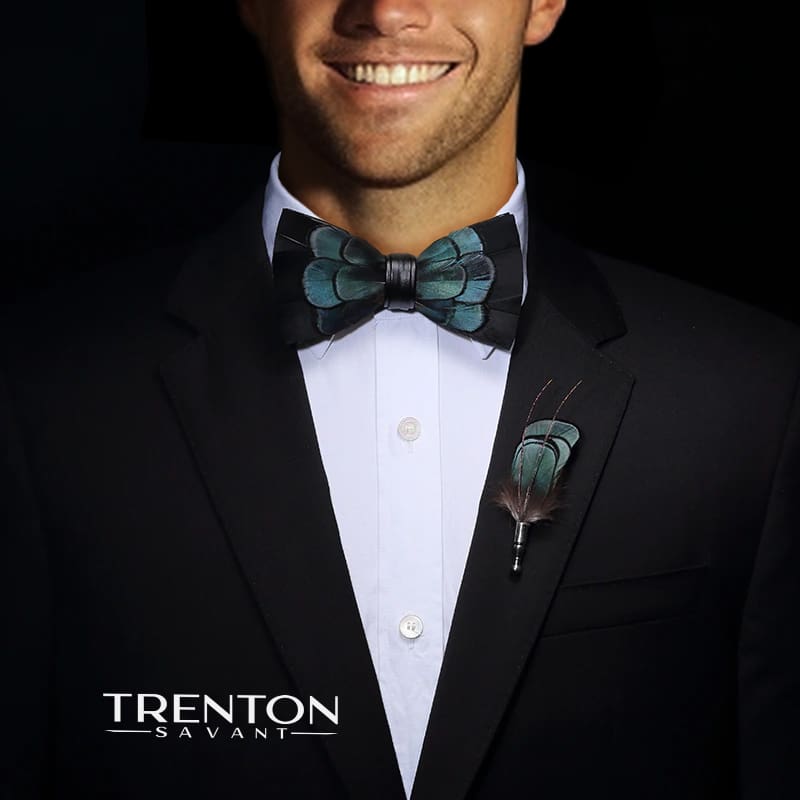 Emerald Twilight Black & Green Feather Bow Tie & Pin
There's a certain magic that happens when twilight falls over an emerald forest.
The vibrant green leaves are blanketed by the night's deep black sky, creating a mesmerizing blend of colors that can't help but captivate the senses.
This is the story told by our "Emerald Twilight" Black & Green Feather Bow Tie & Pin set.
The "Emerald Twilight" is more than an accessory; it's a narrative.
A narrative woven through a forest of carefully selected, premium quality feathers.
A dance of deep black and vibrant green that brings an air of mystery, allure, and undeniable sophistication.
The green feathers at the center, reminiscent of emerald leaves in the heart of a lush forest, bring life to the accessory.
This vibrant green is beautifully contrasted by the black feathers that edge the bow tie and lapel pin, echoing the twilight sky.
This elegant contrast creates a captivating visual experience that adds a level of depth and sophistication to your ensemble.
Let's not forget the matching lapel pin. A piece of art that continues the narrative, it perfectly complements the bow tie to create a cohesive style story.
Whether worn together or individually, the bow tie and lapel pin make a statement that is not easily forgotten.
Product Details:
Material:
Feathers, Polyester, Cotton
Color:
Deep Black, Vibrant Green
Size:
Skillfully Created to 11.5CM X 6.5CM
Package Includes:
Emerald Twilight Feather Bow Tie and Matching Lapel Pin
The "Emerald Twilight" is not just an accessory; it's a sartorial statement that's sure to turn heads.
It's about celebrating the mystery of the twilight and the beauty of the forest, and translating that into a style that's as captivating as it is unique.
Embrace the magic of the "Emerald Twilight" and let your style speak volumes.