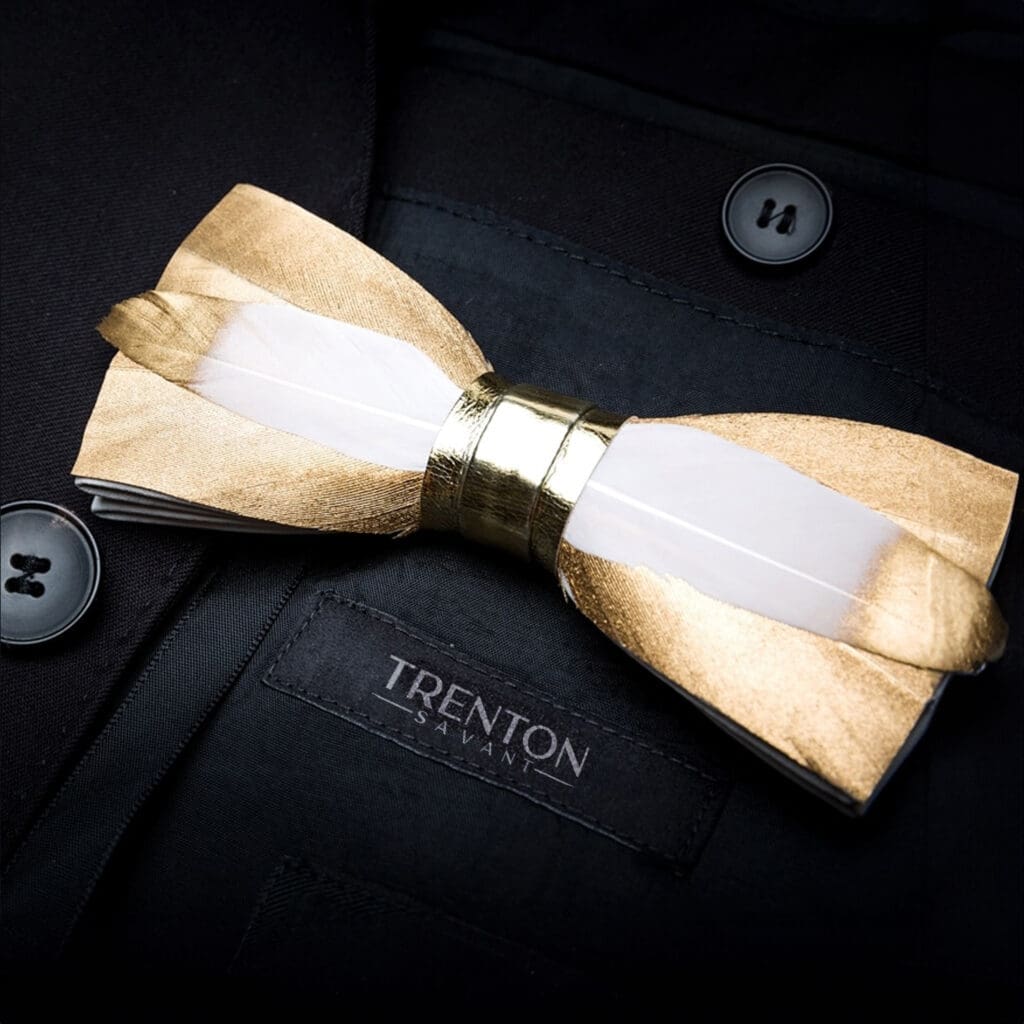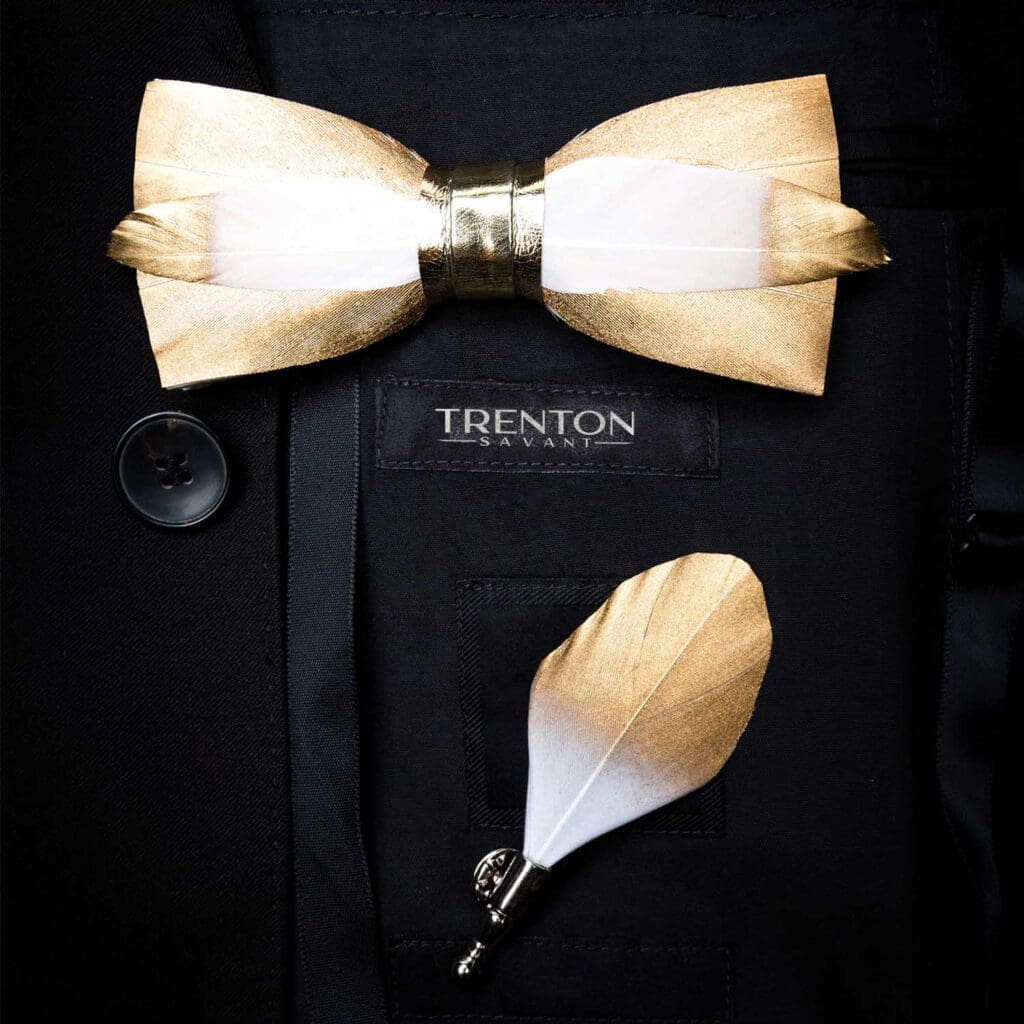 Experience the Exceptional with Aurelian Lustre – The Regalia Set
As a modern gentleman, your style speaks louder than words. It defines you and sets the tone for how the world perceives you.
The Aurelian Lustre – The Regalia Set, crafted from gold and white feathers, gives you the power to captivate attention effortlessly.
Artistry Meets Luxury
Remember when you would sift through your closet, looking for that one piece that could elevate your attire from stylish to simply irresistible?
I do. It was for my friend's yacht party, and I knew I needed something that would help me make an unforgettable statement.
The moment I adorned the Aurelian Lustre, I felt it—that unmistakable allure of exquisite craftsmanship. That feeling, my friend, is the allure of the Regalia Set.
The Power of Intrigue
Every feather in the Aurelian Lustre bow tie and pin holds an untold story. Its color, the delicate intricacy, creates an aura of mystery and elegance, setting you apart from the crowd.
The Regalia Set is not merely an accessory—it's a conversation starter, an ice-breaker, a secret weapon in your charm arsenal.
Revel in the Refinement of the Aurelian Lustre – The Regalia Set
Nothing quite compares to the confidence that stems from knowing you're donned in an accessory that's more than just visually pleasing.
The Aurelian Lustre – The Regalia Set offers a unique blend of classic elegance and distinctive style.
An Aura of Elegance
Gold has always been a symbol of wealth, grandeur, and high status, while white embodies purity and perfection.
Together, they create the Aurelian Lustre – an ode to your impeccable taste and discerning eye.
Unleashing Your Charm
I recall the way the crowd at the yacht party was drawn to me, the way the evening revolved around the anecdotes and laughter.
That's the power the Aurelian Lustre holds. It doesn't merely accessorize your outfit; it enhances your natural charm, making you the most engaging story in the room.
Make Your Mark
Fashion is transient, but style is eternal. It's an extension of your personality, a visual representation of your story.
The Aurelian Lustre – The Regalia Set gives you the power to narrate your story in the most compelling way. It's not about conforming to trends; it's about setting them.
So, step into the world, donned in the Aurelian Lustre – The Regalia Set, and make your mark.
After all, why just fit in when you were born to stand out? It's not just an accessory—it's a declaration of your unique style, an invitation for the world to experience your distinctive charm.
Product Details:
Material:
Feathers, Cotton
Color:
Gold and White
Size:
Skillfully crafted to measure 11.5CM X 6.5CM
Package Includes:
Feather Bow Tie and Matching Lapel Pin