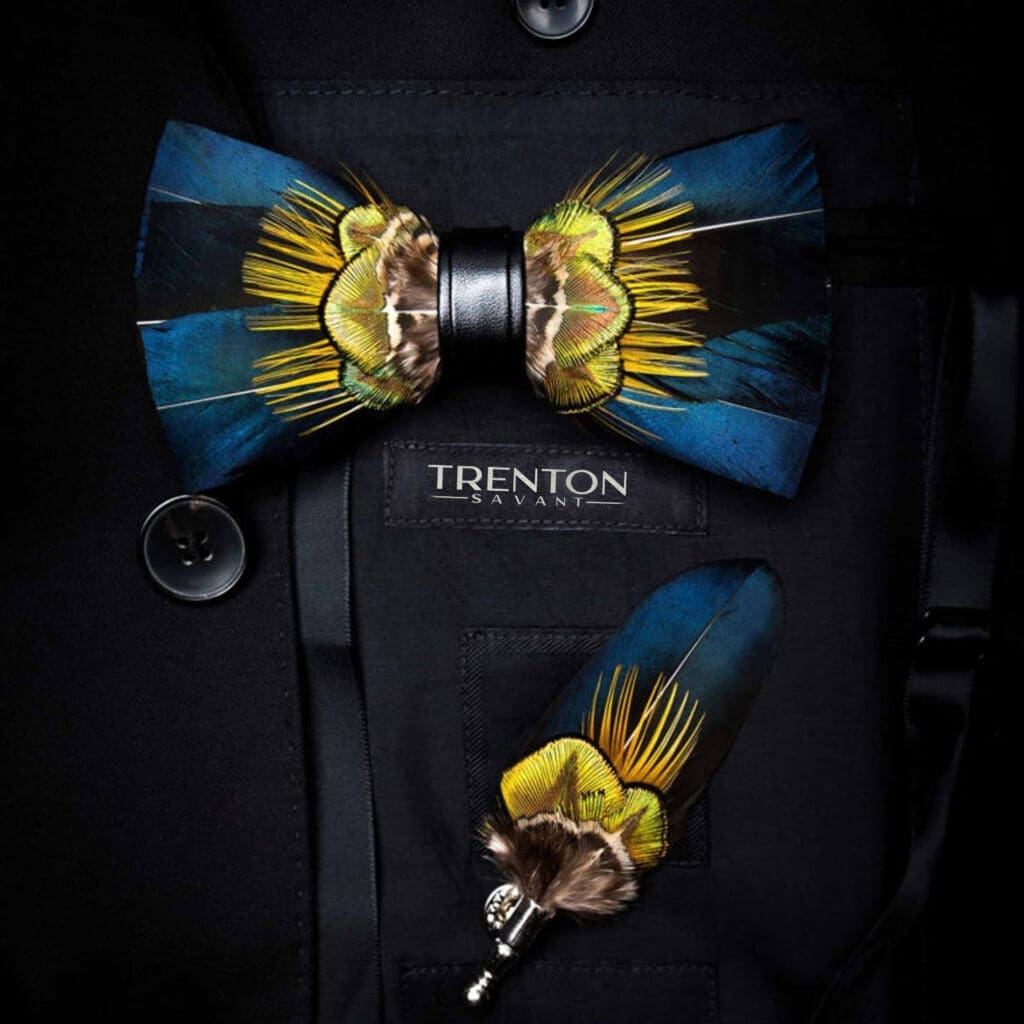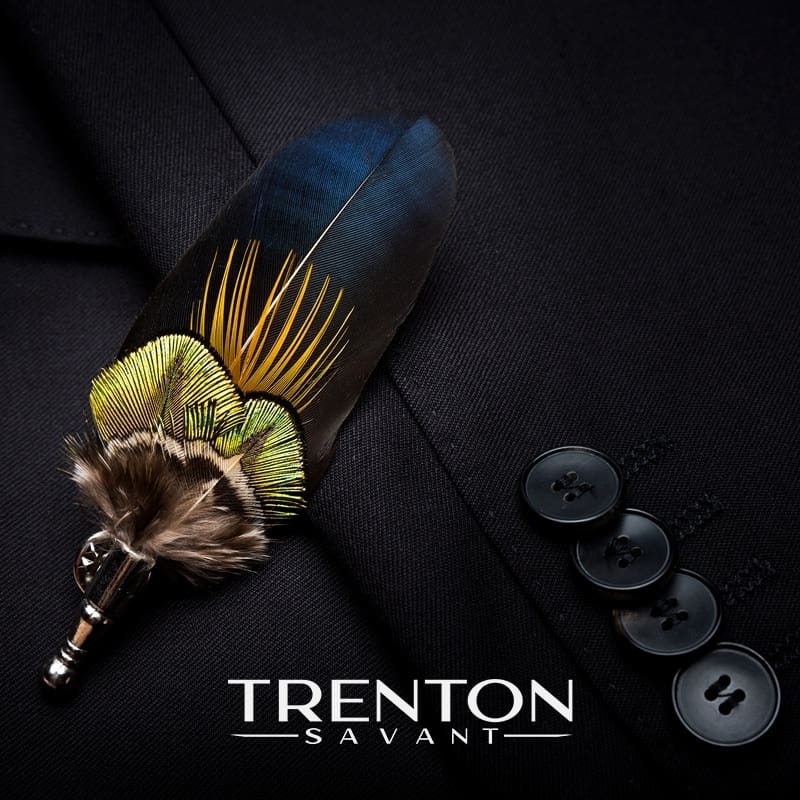 Revel in the Brilliance of Sapphire Sunrise
From Twilight to Dawn
Remember the early mornings, gazing at the horizon, witnessing the magical dance between night and day? This Feather Bow Tie brings that enchantment to life.
Luxury in Every Thread
Every man deserves a touch of luxury. Wearing this Feather Bow Tie is like wearing a piece of art, a vibrant expression of class and masculinity.
The Craft of Seduction
With shades of blue, yellow, and black, this Feather Bow Tie is a suave flirtation with style.
It's for the man who dares to allure, to captivate, to inspire.
A Symphony of Colors and Emotions
Blue – The Essence of Mystery
Like the eyes of a lover in a dimly lit room, the blue in this Feather Bow Tie offers a depth that invites intrigue and beckons romance.
Yellow – The Spark of Joy
The yellow center is a spark of joy, a burst of optimism.
It's the laughter shared with friends, the warmth of family gatherings.
Black – The Touch of Elegance
Black adds a layer of sophistication, much like the elegant black attire that has graced many memorable occasions in my life.
The Sapphire Sunrise Experience
For the Contemporary Gentleman
This Feather Bow Tie is for the man who appreciates art, elegance, and the finer things in life.
It's for those who dare to be different, to be unique.
A Celebration of Masculinity
Wearing this Feather Bow Tie is like embracing one's strength with a touch of finesse.
It's your unique dance of style and sex appeal.
In Conclusion – The Sapphire Sunrise Blue & Yellow Feather Bow Tie & Pin
Experience the transcendence of day into night with the Sapphire Sunrise. It's more than a Feather Bow Tie; it's a journey into self-discovery, an exploration of style, and a celebration of the man you are.
Wear it with pride and let your true self shine through the Sapphire Sunrise.
Product Details:
Material:
Feathers, Cotton
Color:
Blue, Black and Orange/p>
Size:
Skillfully crafted to measure 11.5CM X 6.5CM
Package Includes:
Feather Bow Tie and Matching Lapel Pin