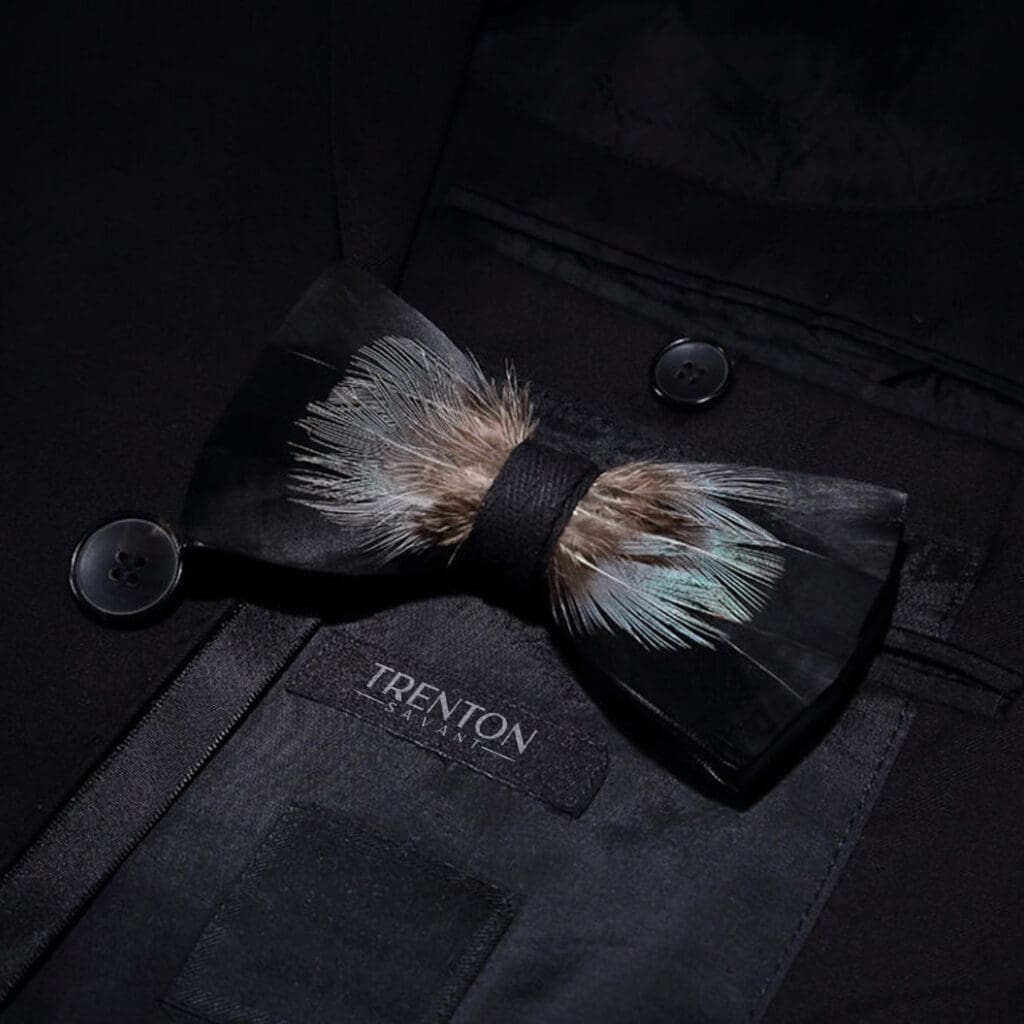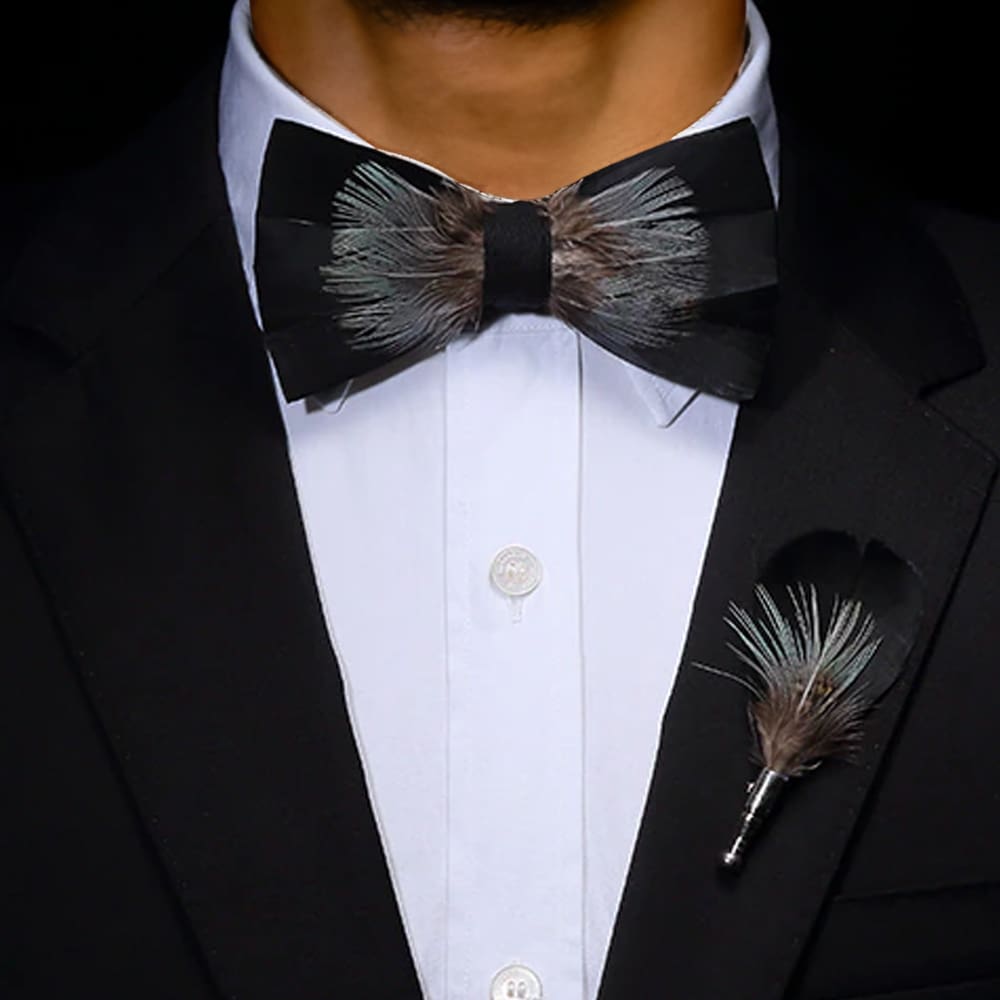 The Savant Rhapsody Feather Bow Tie and Pin
Gentlemen, it's time to add a dash of extravagance to your ensemble.
Get ready to make heads turn with The Savant Rhapsody, our exquisitely crafted feather bow tie.
Designed for the man who believes in leaving a lasting impression, this piece is more than an accessory – it's a statement.
The Art of Craftsmanship
Every Savant Rhapsody feather bow tie is a masterpiece in itself.
Comprising of black base feathers with hints of beige in the center, the design radiates out to light aquamarine feathers that fade into black, creating a stunning visual contrast.
Casual Elegance Meets Luxury
This feather bow tie encapsulates the essence of casual elegance.
It's the perfect accessory for the man who prefers subtlety over extravagance, yet doesn't compromise on style.
Whether it's a black-tie event or a casual soiree, this bow tie promises to be your perfect companion.
Dress to Impress
There's a saying, "The devil is in the details," and when it comes to personal style, I couldn't agree more.
Remember that time when I had to host an event, and I wanted to wear something that was both subtly stunning and boldly fashionable?
That's when I discovered the charm of a feather bow tie.
It made a world of difference to my ensemble, elevating it from ordinary to extraordinary.
A Symbol of Sophistication
The Savant Rhapsody is not just a bow tie, it's a symbol of sophistication.
It's for the man who dares to step out of his comfort zone, the man who embraces his uniqueness, the man who understands that style is a reflection of his personality.
Because You Deserve the Best
Luxury is not just about price tags or brand names.
It's about the value, the quality, and the experience.
And Trenton Savant understands this. We believe in delivering nothing but the best because you deserve it.
The Savant Rhapsody is more than just a feather bow tie.
It's an experience, a testament to your refined taste, a statement of your elegance.
So why wait?
Add this gorgeous piece to your collection today and embrace the luxury that is Trenton Savant.
Product Specifications:
Composition:
Crafted from a blend of exquisite feathers and premium cotton to ensure durability while maintaining an air of luxury.
Color Palette:
Features a stunning blend of rich black and warm brown, and light aquamarine feathers, adding depth and visual appeal to your ensemble.
Dimensions:
Measures 11.5cm x 6.5cm, striking the right balance between subtlety and statement.
Package Contents:
Each order includes the exquisite Savant Rhapsody Bowtie, complemented by a matching lapel to complete your look.