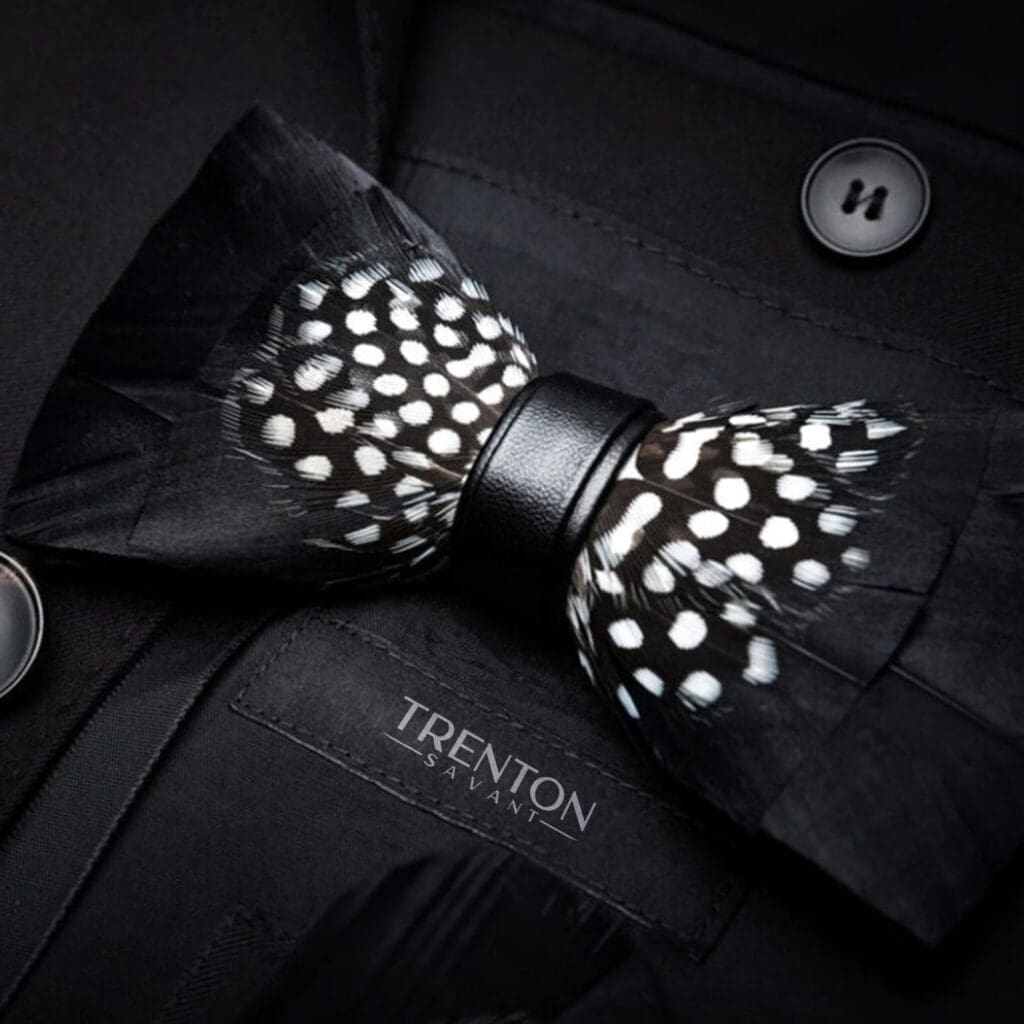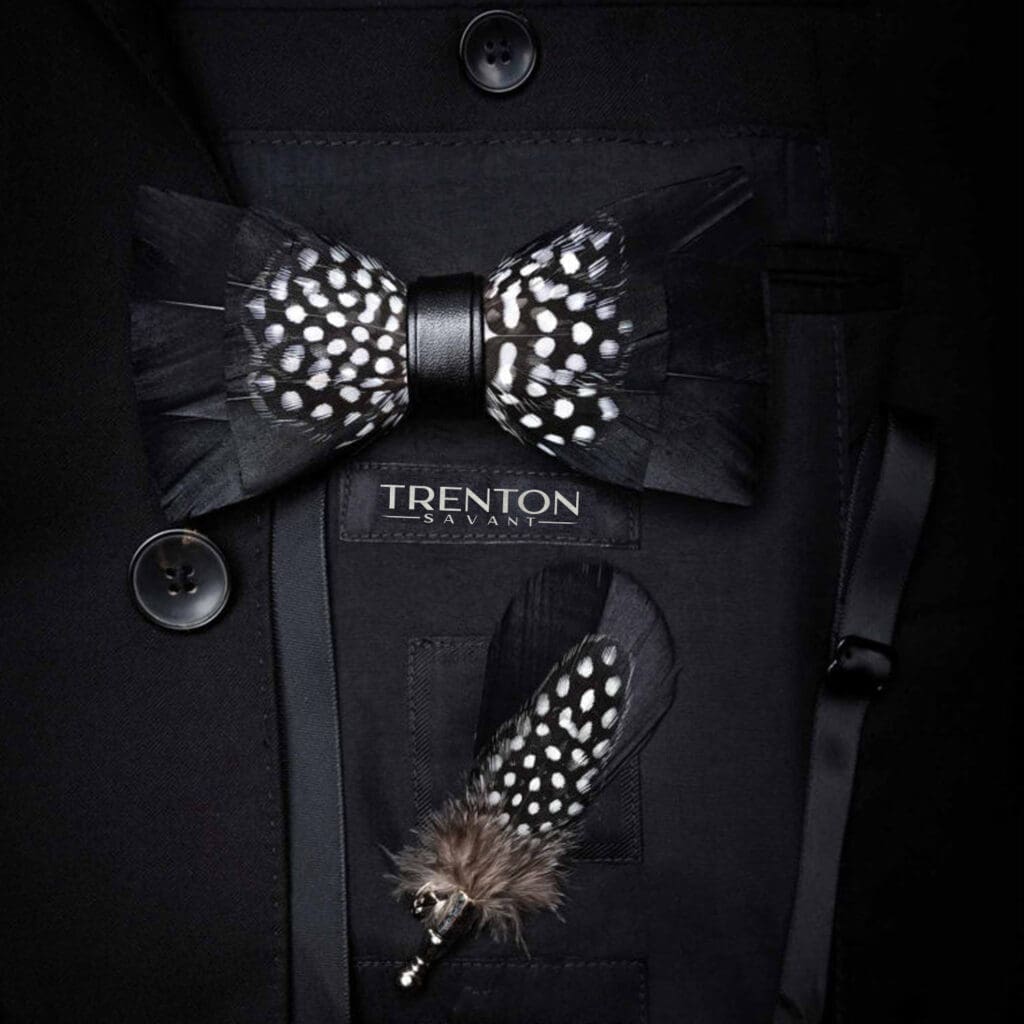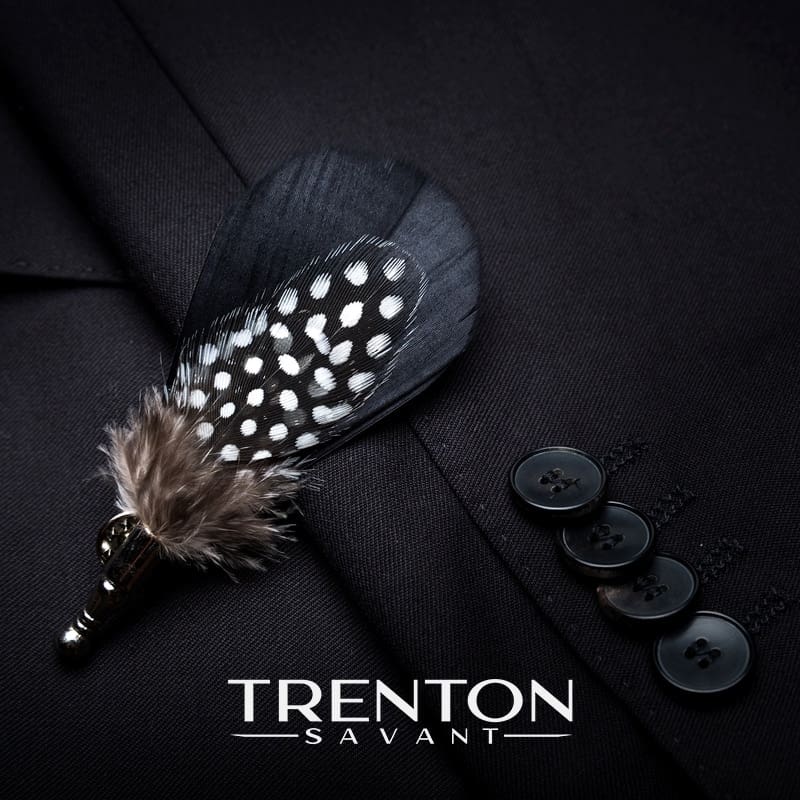 Polka Dots – A Rhapsody of Elegance
Remember the first dance, the joy of synchrony, the spark in your partner's eyes?
The black and white polka-dotted pattern of this Feather Bow Tie is your dance floor.
The Ultimate Feather Bow Tie
A fusion of masculine charisma, luxury, and uniqueness, this Feather Bow Tie is designed for the man who desires to make an impression that lasts.
Unveil the Mystique of the Midnight Waltz
Black – The Enigmatic Appeal
The black in this Feather Bow Tie is like the silk of a midnight sky, rich and profound, mirroring your wisdom and depth.
White Polka Dots – The Joyful Flair
The white polka dots are sparks of joy, moments of laughter, and memories of music.
They are the smiles exchanged, the hands held, the waltz enjoyed.
The Craftsmanship Behind Midnight Waltz
Handcrafted Excellence
Wearing this Feather Bow Tie is embracing an art form.
It's not just about looking good; it's about feeling extraordinary.
Seduction and Style
With a blend of black and white, the Midnight Waltz is a symphony of elegance and allure.
It's for the man who confidently walks into a room, knowing he owns it.
For Every Occasion
Whether a gala or a special date night, this Feather Bow Tie makes you the protagonist of your story, commanding attention and admiration.
In Conclusion – The Midnight Waltz Black & White Polka-Dotted Feather Bow Tie & Pin
Midnight Waltz is not just a Feather Bow Tie; it's an experience. It's the connection you feel when you lock eyes with someone across the room.
It's the confidence that comes from knowing you look your absolute best.
Embrace the dance of elegance and let the Midnight Waltz sweep you off your feet.
It's time to dance through life, one exquisite step at a time.
Product Details:
Material:
Feathers, Cotton
Color:
Black and White/p>
Size:
Skillfully crafted to measure 11.5CM X 6.5CM
Package Includes:
Feather Bow Tie and Matching Lapel Pin