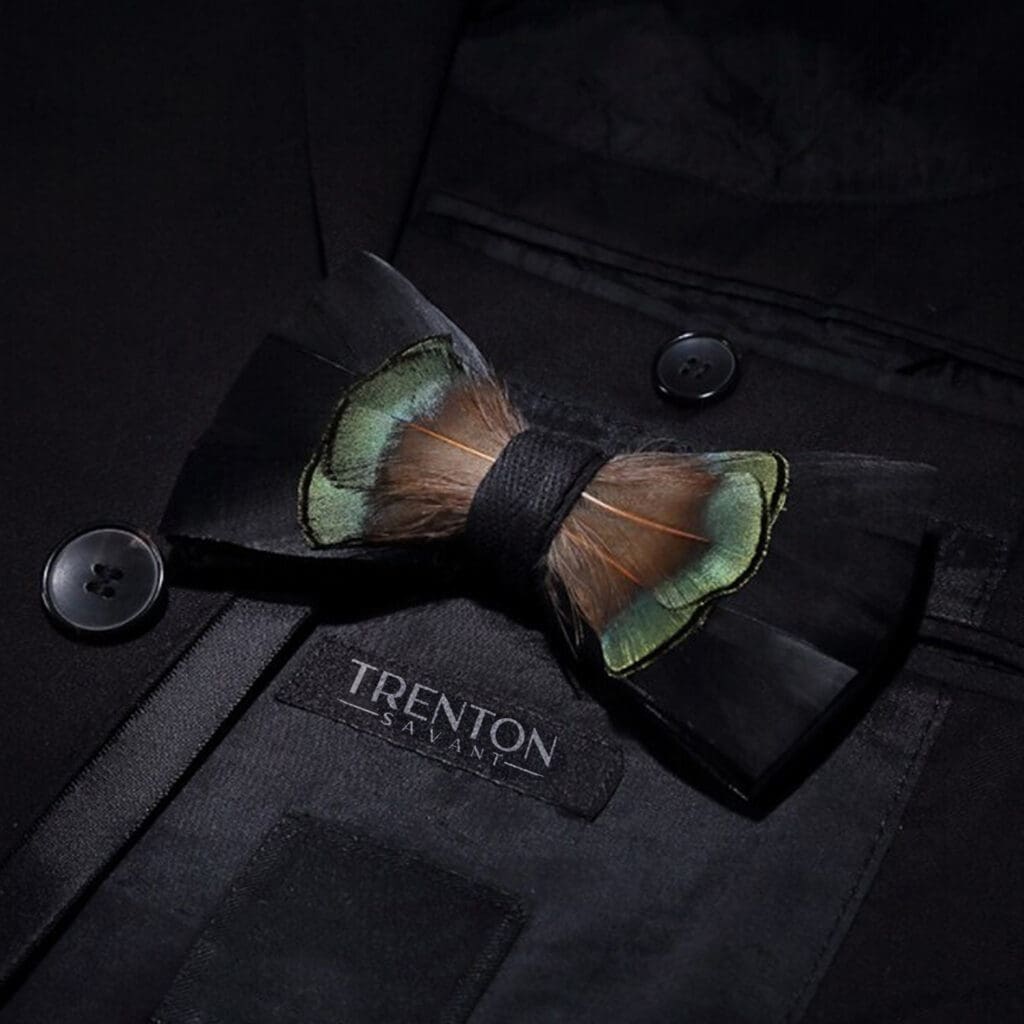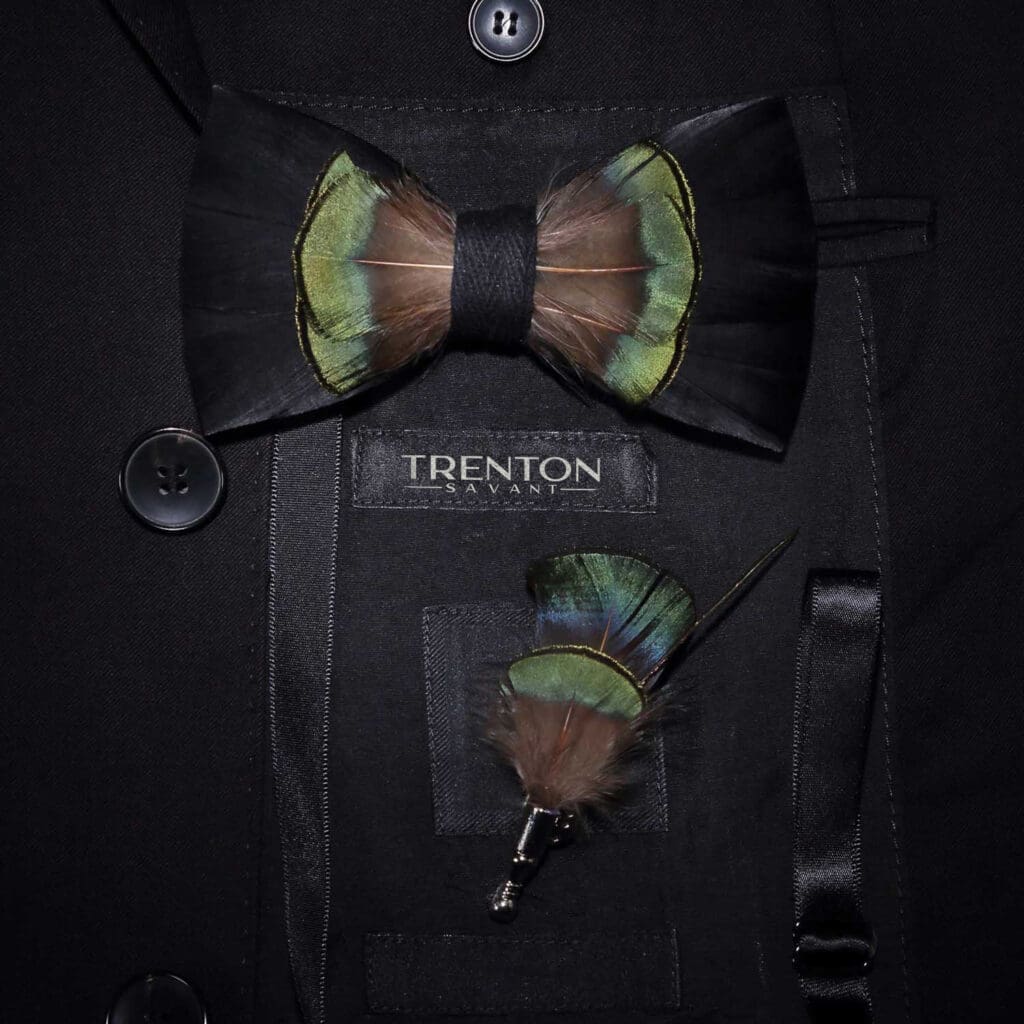 Elysium Plume – The Sovereign Feather Bowtie and Pin Set
Our lives are stories in the making, woven from moments and the choices we make.
For the discerning gentleman, every detail matters—every stitch, every color, every texture adds a new layer of depth to his narrative.
And when it comes to the Elysium Plume – The Sovereign Set, it's about crafting a narrative that speaks volumes about who you are, even before you step into the room.
Unrivaled Quality, Unmatched Style
Crafted with meticulous attention to detail, the Sovereign Set uses only the finest natural peacock feathers, handpicked for their captivating color palette and quality.
Each feather showcases a bold mélange of blues, greens, and blacks, just like a canvas of the night sky drenched in the aurora borealis' cosmic dance.
Commanding Presence
Just as a king's crown signifies his regal authority, the Elysium Plume bow tie and matching pin command respect.
There's something primal, yet refined, about the natural peacock feathers adorning your suit, stirring an air of intrigue around your persona.
You become a magnetic force, your presence acknowledged and your style admired.
Crafting Memories
I remember the first time I donned a feather bow tie. It was at an art gala. From the moment I walked in, I could feel the curious glances, the quiet compliments.
It wasn't just about standing out—it was about connecting with others, sparking conversations that lasted long into the night.
With the Elysium Plume – The Sovereign Set, you're not just creating an impression; you're crafting memorable experiences.
Indulge in the Elysium Experience
There's luxury, and then there's the Elysium Plume – The Sovereign Set—a touch of opulence for the man who isn't afraid to embrace his daring side while still exuding class.
In the Details
Peacock feathers have long been associated with nobility and divinity in various cultures, and with the Sovereign Set, you get to carry a bit of that rich history with you.
Each feather, each color gradient, tells a tale of its own, contributing to the magnificent spectacle that is you.
Versatile Appeal
Whether it's a business gala or an intimate dinner, the Elysium Plume – The Sovereign Set transcends occasions.
It's a sartorial statement, a conversation starter, an emblem of your unique taste.
Make It Yours
Your style is an extension of you, your values, your story.
Make a statement that is quintessentially you with the Elysium Plume – The Sovereign Set. After all, why blend in when you were born to stand out?
Our Elysium Plume – The Sovereign Set isn't just an accessory—it's a lifestyle. It's about daring to be different, embracing the extraordinary, and knowing that in a world of ordinary, you're a man who dares to be himself.
Product Details:
Material:
Feathers, Cotton
Color:
Blue, Green, and Black undertones
Size:
Skillfully crafted to measure 11.5CM X 6.5CM
Package Includes:
Feather Bow Tie and Matching Lapel Pin