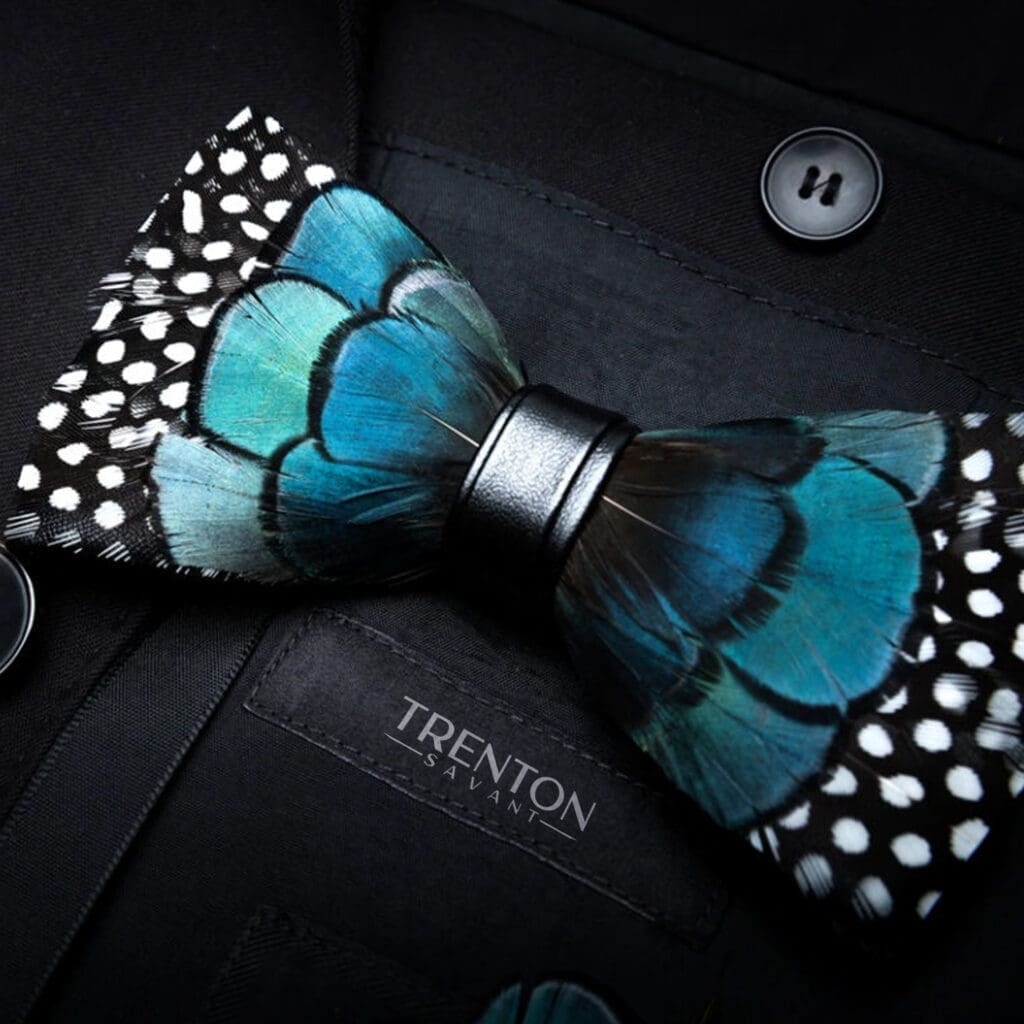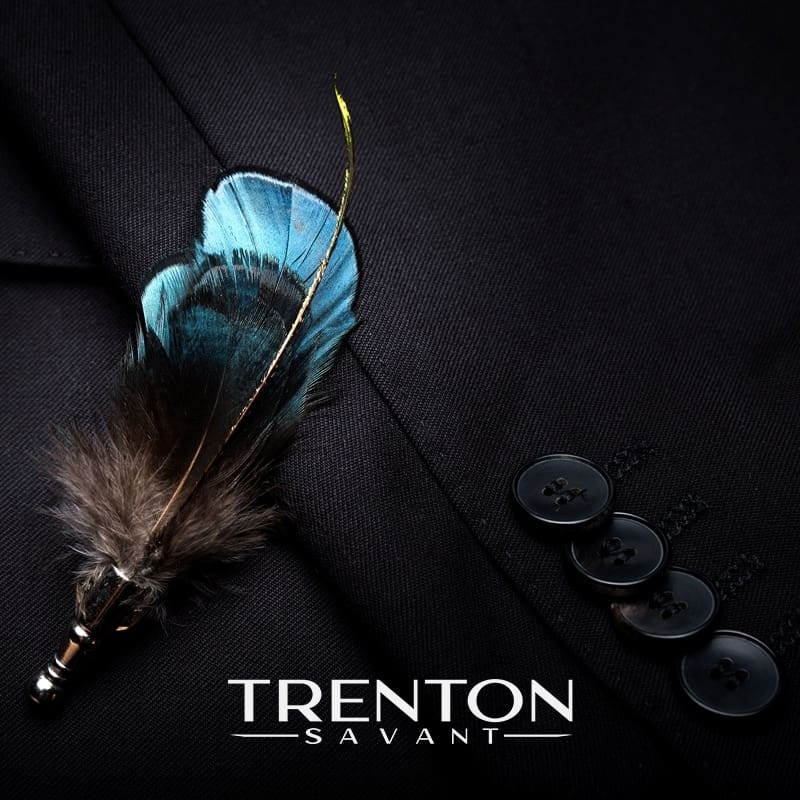 Unfold the Magic of Dapper Dot's Azure Waltz Feather Bow Tie
A Taste of the Ocean
The blue-green shades of this Feather Bow Tie remind me of those luxurious beach getaways.
Just as the waves kiss the shore, let this accessory kiss your collar.
Polka-Dotted Perfection
Do you remember dancing to those old-time tunes? This polka-dotted feather trim adds a nostalgic touch, a rhythm to your style that's both timeless and playful.
Crafted with Elegance
Material and Design
From the rich blue-green feathers to the unique polka-dotted trim, every detail is thoughtfully curated.
It's like wearing a poem around your neck.
Unique and Manly
It's not just a Feather Bow Tie; it's a statement of individuality.
Let your style speak your language of grace, confidence, and manliness.
For Those Special Moments
Dress to Impress
Going for an important meeting or a romantic dinner?
The Azure Waltz Feather Bow Tie fits in seamlessly, making sure you're not just seen but remembered.
Your Trusted Companion
You know that feeling when you find something that just resonates with your soul?
That's how you'll feel with this Feather Bow Tie. It's not a product; it's a partner in your journey of elegance.
Conclusion – Embrace the Azure Waltz
When you choose Dapper Dot's Azure Waltz Feather Bow Tie, you're not just choosing an accessory; you're embracing a lifestyle.
It's about believing in the elegance of simplicity mixed with the thrill of the extraordinary.
It's about dancing to the rhythm of life with grace and joy. Let's not just dress; let's celebrate life with style. Join the dance with Dapper Dot.
Product Details:
Material:
Feathers, Cotton
Color:
Black and Blue/p>
Size:
Skillfully crafted to measure 11.5CM X 6.5CM
Package Includes:
Feather Bow Tie and Matching Lapel Pin